Card-operated meter customers
Customers living in some remote communities in regional Queensland use power cards to add credit to their electricity meter.
A guide to power cards
Power cards are made of plastic, with a smart chip inside for use with card-operated meters.
They're reusable, so don't throw them away! Use them again next time you need to add credit to your meter.
Choose to use the card that suits you:
Flexi for ANY house Your green card is 'flexi' so it can be used to add credit to a card operated meter at ANY house
Linked for YOUR house Your orange card must be 'linked' with your meter, so it can be used at YOUR house only. Use it to receive the Queensland Government Electricity Rebate and any other credits you may be eligible for.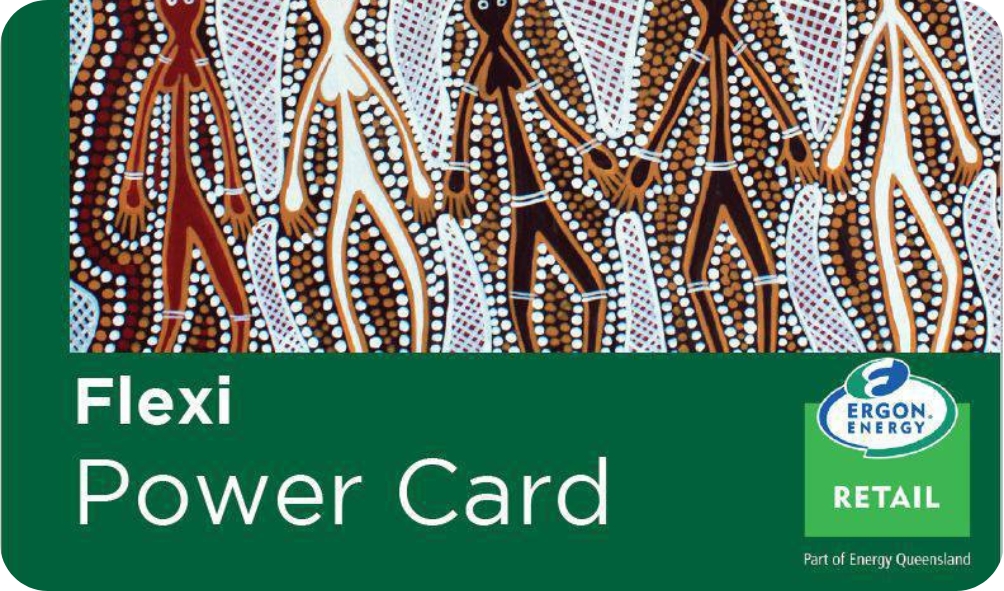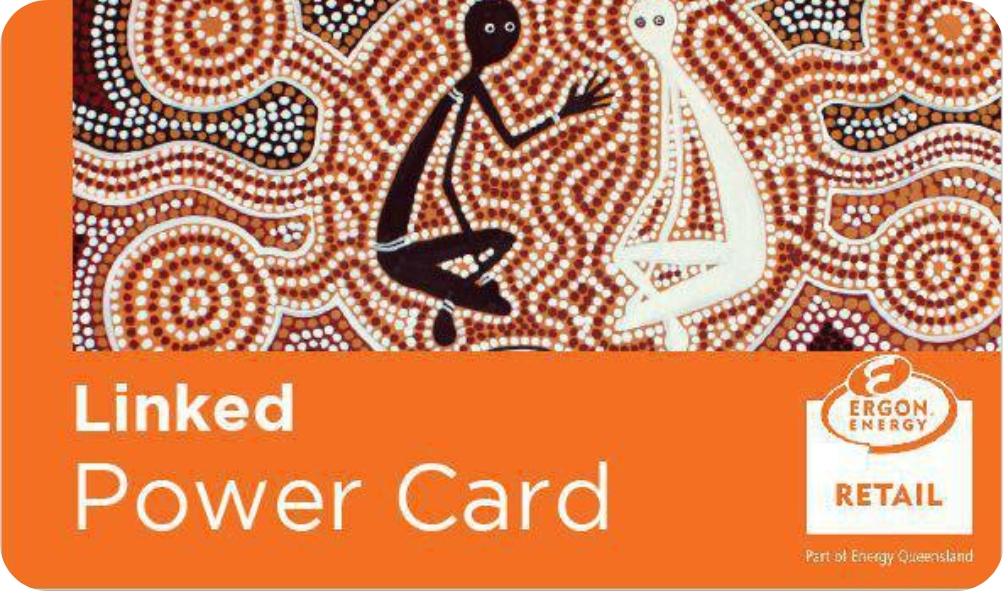 Using your power cards to add credit to your meter
You need to add credit to your power cards before you use them.
Step 1: Add credit to your card
Visit your local power card retailer to purchase credit and add this to your card
Choose the amount of credit you add, from a minimum of $20 to a maximum of $200
Your power card retailer can also tell you if you already have credit on your card.
Step 2: Transfer credit to your meter
Hold your card against the reader on the top left of the meter for about 4 seconds
The red and green lights on the panel will flash while your meter reads the card
Wait until you hear two short beeps and the green 'card accepted' light comes on
All of the credit held on the card will transfer to the meter. You cannot add part of the credit from the card
The word 'credit' will show in the display screen
The amount of credit added will show next in the display screen
Your transfer is now complete.
Step 3: Add more credit before you run out
An alarm will sound when your credit falls below $10
To stop the alarm for 12 hours, press the blue 'B' button on your meter
Visit a power card retailer to recharge your power card (Step 1) and add credit to your meter (Step 2).
Read the terms and conditions of using reusable power cards.
View our guide to using reusable power cards (PDF 1.0 mb).
Where to recharge your power cards
Power cards can be recharged at a number of power card sales agents.
Read our list of sales agents where you can buy or recharge your power cards (PDF 77.4 kb).
Please keep your cards safe.
Your tariff options
Customers using card operated meters in remote communities are charged the same notified prices as our other customers throughout Queensland.
Tariffs available through card operated meters include:
Tariff 11 - the most common tariff for residential customers
Tariff 31 and Tariff 33 - these economy tariffs are great for running appliances like hot water systems that don't need to run 24/7
Tariff 20 - designed to meet the unique needs of our small business customers, using less than 100 megawatt hours of electricity per year.
Queensland Government Electricity Rebate
The Queensland Government Electricity Rebate is available to all households with a card operated meter.
You'll receive your rebate payments when you recharge your orange 'linked' power card in July, October, January and April of each year.
For more information visit Queensland Government energy concessions or call us on 13 10 46.
The contract between us
The relationship you have with us comes with certain responsibilities and obligations on both sides which are outlined in the Standard Retail Contract for Card-Operated Meter Customers (PDF 178.3 kb).
This contract applies without the need for you to complete or sign any documents.