Family Violence Policy
The Family Violence Policy outlines our commitment to support customers affected by family violence in a respectful and flexible manner.
Introduction
We acknowledge that Family Violence can and does impact our customers. This policy applies to all small customers, including former customers, who have been, or are still affected by family violence.
How we can assist you
Our staff receive specialist training to ensure they understand the nature and consequences of Family Violence. This training includes the ability to identify and engage appropriately with an affected customer. We will never ask you to provide evidence that you have been impacted by family violence. Just letting us know is all we need.
Keeping you safe
Once we identify you as an affected customer, we will offer flexible support depending on your circumstances. This may include:
Referral to our hardship program (if you are experiencing payment difficulties)
Adding a password and other protections to your account
Referral to a specialist family violence support service
Only communicating with you via your preferred method.
We will add an account alert so that each time you call us, we will be fully aware of your situation and you will not have to discuss your circumstances again. This alert will remain until you ask us to remove it.
Our policy
Click the image below to view the Family Violence Policy. (PDF 2.4 mb)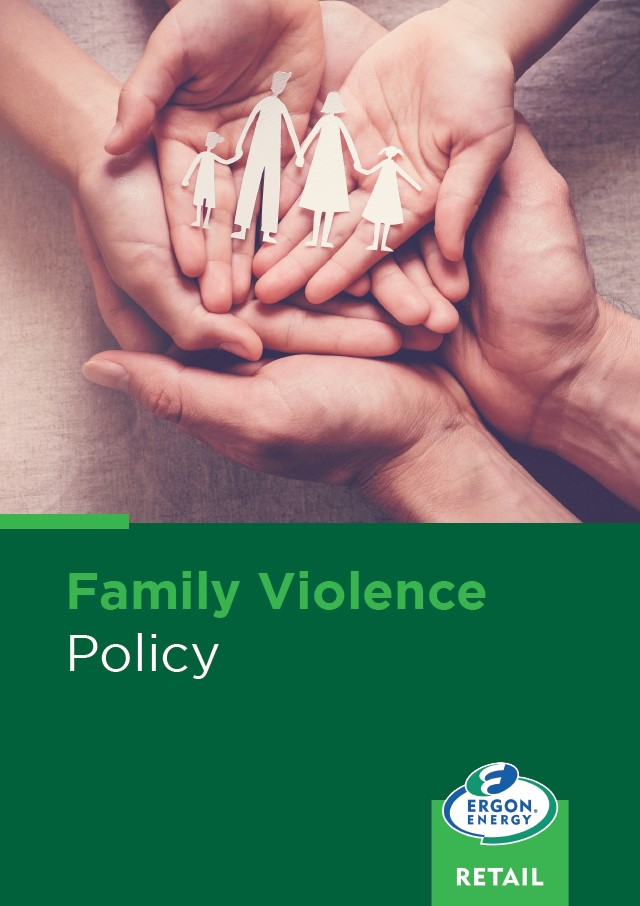 Additional support within Queensland
While we are here to help, you can also access specialist support services available in regional Queensland.
If you are in immediate danger, please call 000.
Otherwise, the following services provide support in regional Queensland:
How to browse safely online
We want you to browse the web safely and securely. Here are some tips to keep in mind when browsing online.
Transcript
This video has no audio, its visual only.