We're making some changes
Over the next few months our customers will receive a letter or an email with a new account number, and we want to keep you in the loop.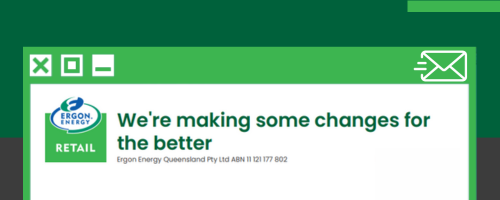 As locals ourselves, we understand regional Queensland's evolving energy needs and we're making these changes to best support our customers into the future.
Here's what you need to know
You'll receive the email from enquiry@support.ergonretail.com.au if you're set up for e-Bill, otherwise it'll come to you in the post.
The letter will let you know your new account number and payment details, along with some changes to the way we'll contact you.
We'll only send you e-Bills from the following email addresses:
no-reply@ergonretail.com.au
enquiry@support.ergonretail.com.au
no-reply@digital.ergonretail.com.au.
We're serious about your security
If it's not from one of these email addresses or if you're in doubt, don't open the link in the email. Remember, we will never email you to ask for your personal banking or financial details.
Find out more about how to tell a scam from a real Ergon Energy Retail email.
Your new look bill
Enjoy a modern and refreshed appearance when receiving your new bills through email.
The subject line has been updated to "My home e-Bill from Ergon Energy Retail," featuring your account number.
Take a peek at a sample of the email below.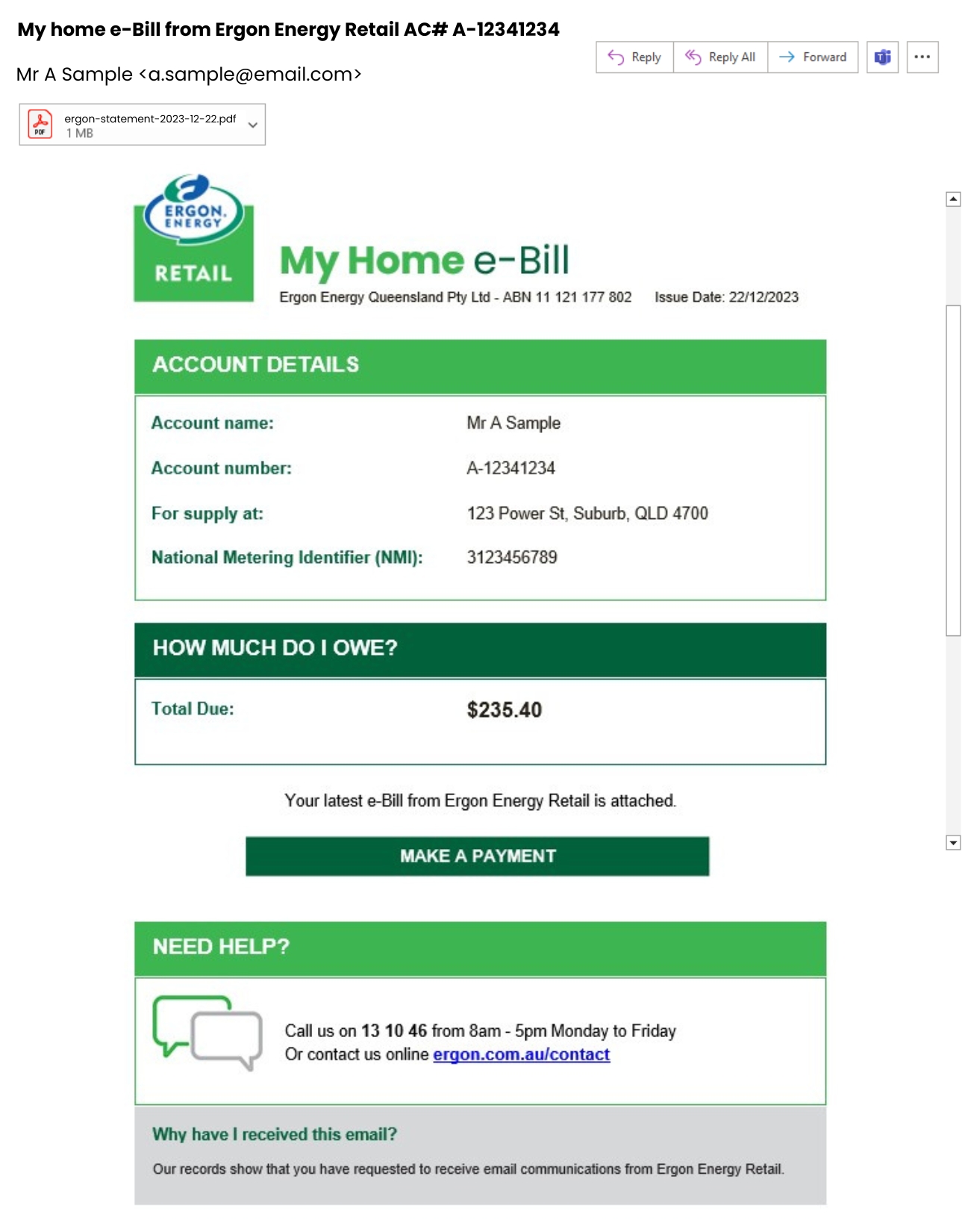 Looking for a detailed overview of your latest bill? We've got you covered! Explore our guide to understanding your new bill.
We're here to help
Our contact details remain the same for our regional Queensland teams based in Rockhampton, Townsville & Mackay.