More choice and value
We understand that affordable energy is essential to running your business. That's why we're here to give you more control over your energy use and help in any way we can.
We're offering more choice and value by:
Providing you with access to Energy Analysis. A powerful, free online tool that can compare tariffs, monitor your energy use, and alert you with budgeting tools such as SMS notifications.
Offering a variety of business tariff options to suit different business and agricultural industry needs.
Giving you the option to provide a pre-payment on your account as an alternative to a security deposit when setting up a new account
Passing on the Queensland Government's subsidy of around $612.7 million each year to keep regional power prices on par with those in the southeast
Being 100% transparent. We have no sneaky fees or introductory offers that may leave you worse off in the long run.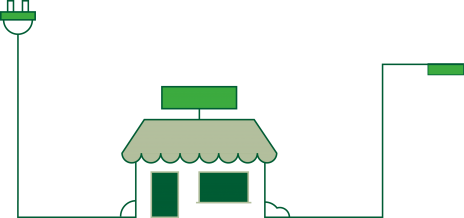 We're here when you need help with: