Steps in getting solar
Learn about the steps involved in getting a solar system.
Here's some important things to check if you're thinking of getting solar
1. You've done your research
Have you also considered the size of your roof, shade area on your roof, how much electricity you use, what your budget is, and the Government schemes available in your area. Find your latest electricity bill and see how many kilowatt hours (kWh) you use on average each day. Also think about when you use the most electricity, is it during the day or at night? For easy access to your bills, log into your account.
Keep some money in your piggy bank

2. Check the solar feed-in tariff
Visit our tariff page to find out the current solar feed-in tariff for regional Queensland. Carefully consider the advantages and disadvantages and the impact on your electricity bills. More information on the solar feed-in tariff can be found on the government website.
3. Find a solar retailer
It's a good idea to shop around and get several quotes from reputable solar retailers. The price of solar PV systems can vary quite a lot so ensure you know the important questions to ask. The Clean Energy Council (CEC) website has advice on finding an approved solar retailer and has links to assist you in finding an accredited solar installer.
4. Apply for connection, receive approval and sign the contract
Your solar retailer or installer will provide you with a contract based on your accepted quote. They'll usually also submit the application form to the network provider to get your new system connected to the grid. Further information about the connection application process can be found on the Ergon Energy Network website.
Please note: If you are asked to sign the solar retailer/installer contract before you have received the network connection offer, make sure your contract can be changed or cancelled just in case you have to consider a different PV system.
5. Install your solar PV system
Once you have accepted the connection offer from the network provider, you are ready to arrange installation. Your system must be installed by a CEC accredited installer. Ask to see your installer's accreditation card or ensure they are listed on the CEC's webpage.
6. Don't turn on your inverter
This is really important!
Your installer must leave your system switched off until the metering has been replaced or programmed to measure export. Before the system is turned on, you should talk to your installer about how to do this safely.
If your system is turned on before a solar capable meter is installed, your bills will be estimated based on data from the same time last year.
You're almost there, just one more important step before you can turn on your inverter.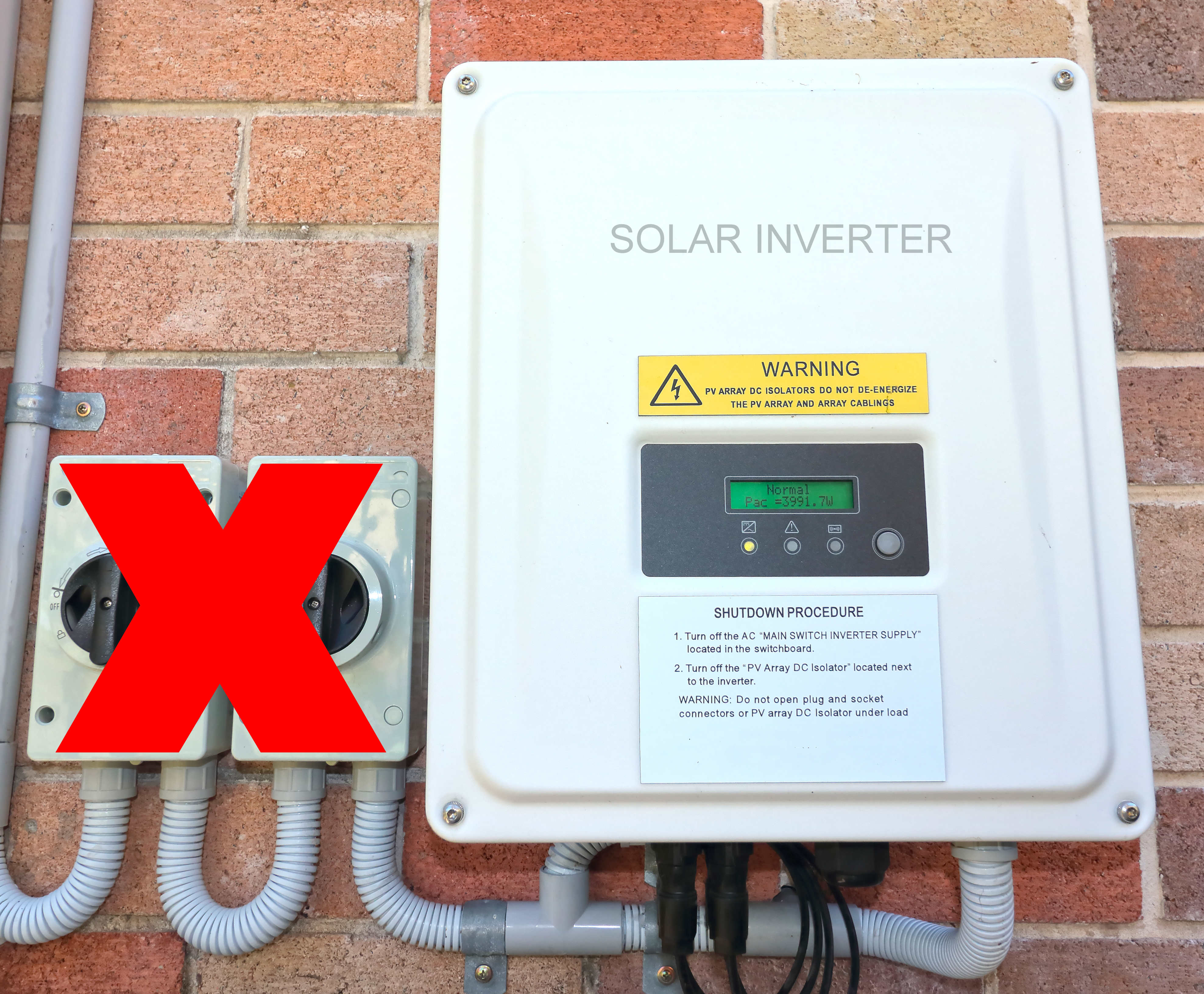 7. Connect system to the electricity grid
Your solar retailer, installer or electrical contractor will work with the network business to finalise your solar PV system connection to the grid. If necessary, they'll arrange to replace your electricity meter with a new bi-directional one. Your power may be interrupted for the installation of your new meter.
Once you have a bi-directional meter installed onsite, check with your solar installer if it's ok to turn on your system.
Once your solar is installed and compliant metering is in place, check for the 'Queensland Solar Scheme' details on your electricity bill.
8. Check and maintain your system
Your solar installer should provide you with a maintenance schedule. It's usually as simple as keeping the panels free of dust and debris and having the wiring checked by an electrical contractor periodically. For further tips, view Already Got Solar or visit the CEC Website to guide you on what to do once your system is installed.
9. Ensure safety during bad weather
Your solar PV system can be damaged during a storm, cyclone or flood and become unsafe. It's very important to know what to do to ensure your safety, so please read Ergon Energy Network's solar power safety webpage. It's also a good idea to check with your insurer if your solar PV system is covered by your current insurance policy.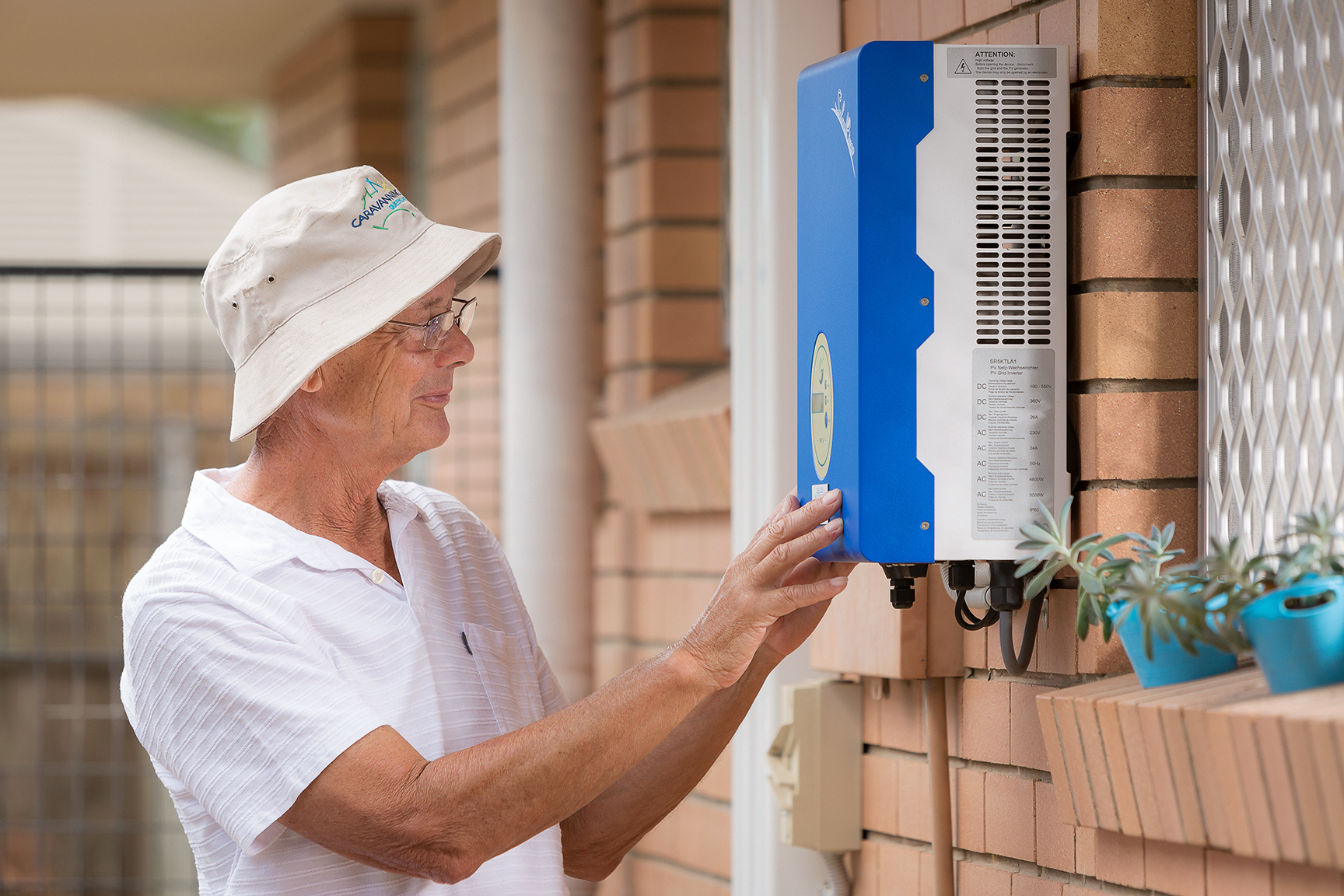 Related links