HomeSmart Savvy
Exciting news!
HomeSmart Savvy is moving to My Account and will be named Energy Analysis. At this stage it is not available to new customers. We are working hard to bring this exciting tool to everyone in the near future.
Energy Analysis is here
For customers previously registered on HomeSmart Savvy, Energy Analysis is available through My Account. Once you have logged in, simply click the Energy Analysis tile.
We've even migrated your existing budget and alert settings for you.
Check out our 'How To' videos.

Did you know Energy analysis is also used by our Business customers? Although the dashboards may be different, all other features are the same.
My Account Dashboard
What you will see when you log into your My Account dashboard.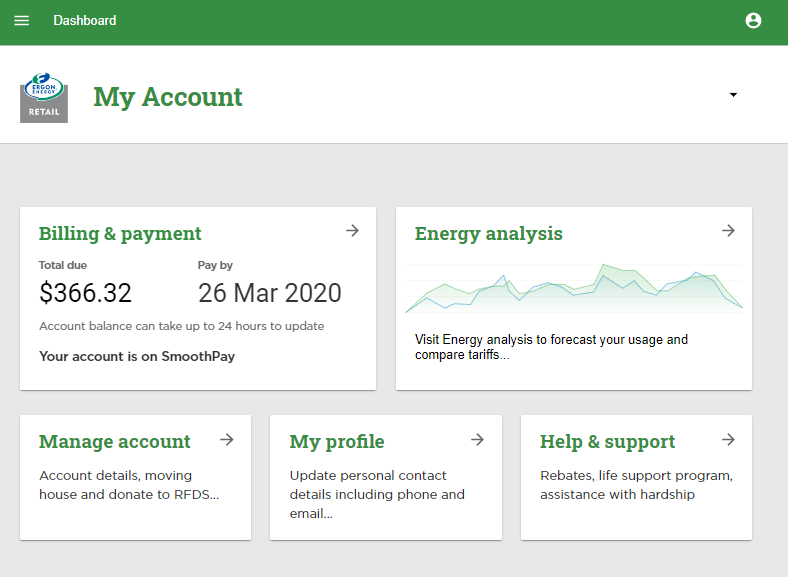 Energy Analysis Dashboard
It's quick and easy to see how much your tracking to spend for the month via the 'Cost' tile on the Dashboard.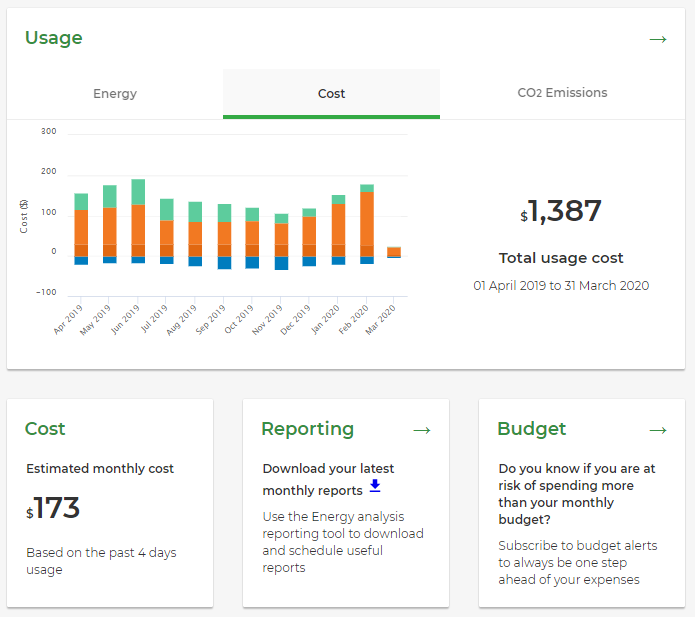 Stay alert!
You'll find your 'Budget Update' and 'Budget Limit' alerts on the new Alerts page. Simply click the edit icon next to the alert and update the amount. You can now select the number of days with no export recorded before your 'Solar export' alert is sent. Want to send an alert to others, head to the Preferences tab where it's easy to add more contacts.
Watch the tutorial here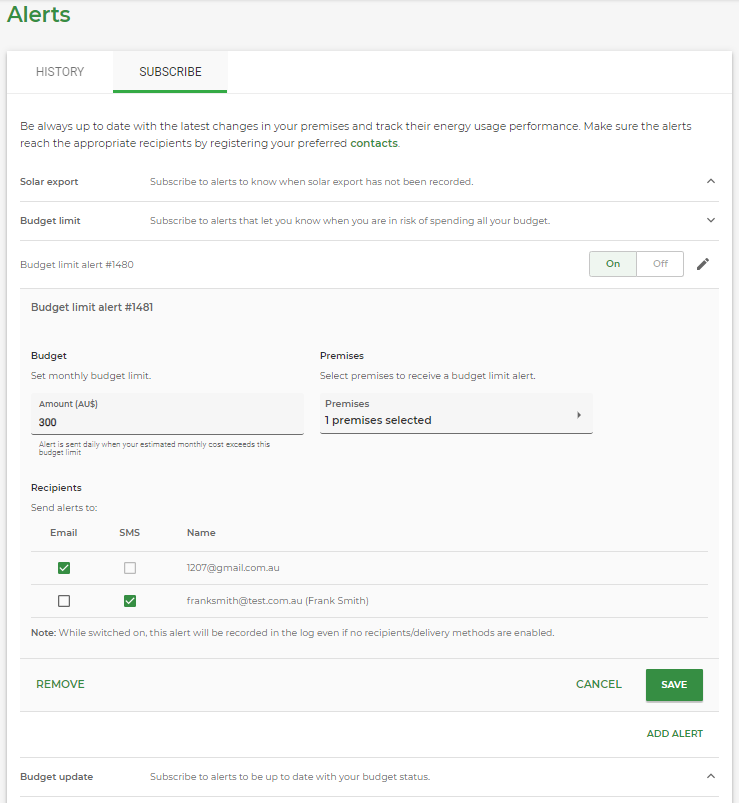 The detail
Detailed interval information is available in Energy Analysis to help you stay on top of the energy use around the home. You can now see your energy, cost and carbon emissions by clicking the tabs on the usage charts.