Decarbonising isolated communities
We're investigating how new technologies like batteries and smart communication devices allow isolated communities to install more renewable generation and ultimately turn off diesel generators for longer and longer each day.
We want to investigate how using modern technologies with existing solar connections and battery storage can help decarbonise energy generation in Queensland's isolated networks.
With funding from the Australian Government's Regional and Remote Communities Reliability Fund (RRCRF), our study will:
Determine the feasibility of managing customer solar connections in isolated communities
Identify the best way to increase customer solar installations in isolated communities
Find new methods to decarbonise our isolated networks and use less diesel fuel.
Our isolated networks communities
An isolated network is a location not supplied with electricity from the National Electricity Market. Our isolated networks are comprised of 33 isolated micro-grid systems (consisting of both generation and network assets) across 39 Queensland communities where we are providing both the generation and distribution network services.
These isolated networks are mostly powered by dedicated diesel power stations, with some generation coming from a combination of customer-owned rooftop solar PV, and centralised renewable energy installations.
Diesel generation and transport pose environmental and economic challenges so we are working towards more renewables and moving away from fossil fuel reliance.
Currently, many of Queensland's isolated networks are unable to connect any more solar systems due to constraints inherent in these small networks. Solar panels produce most of their electricity in the middle of the day when the sun is brightest. As more customers connect solar panels, the energy generated in the middle of the day becomes greater than the energy demand of the community and this could lead to instability of the network.
Modern renewable energy generation that incorporates the right technology can allow communication between solar systems and power stations. This enables customer-owned solar systems to work together with the power station to maintain a balance of energy generation and consumption leading to higher achievable solar PV contribution as well as a stable and reliable network.
Our Isolated Network Strategy 2030 ambition statement is:
"To enable community participation in energy supply and services in isolated networks to provide sustainable, cost effective and reliable solutions."
We are investigating the integration of battery energy storage systems into our power stations. This combination will allow for renewable energy storage and periodic turning off of diesel generators.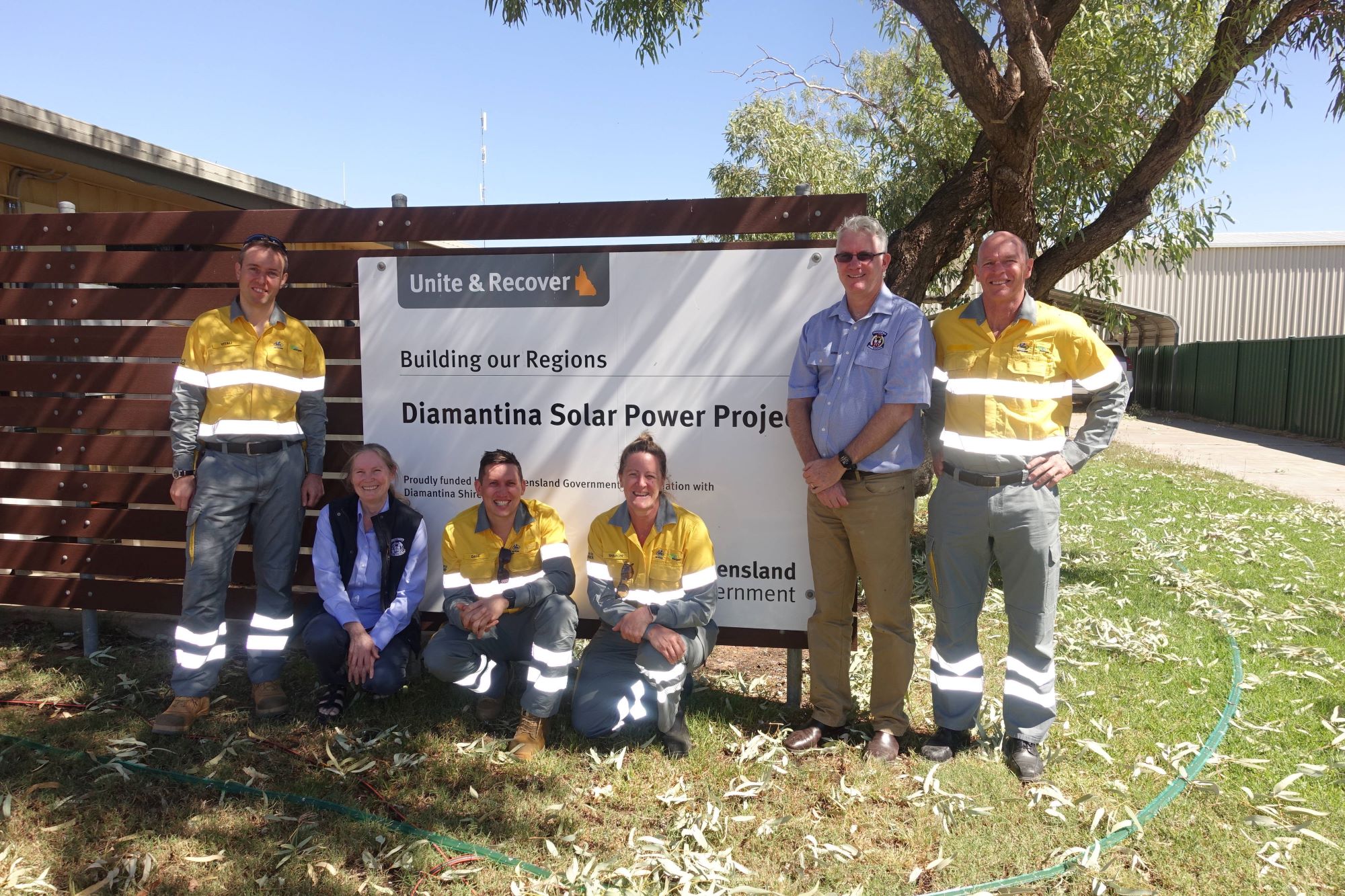 Working with the Diamantina Shire Council to decarbonise Birdsville and Bedourie.
Study phases
This feasibility study takes a staged approach to enabling increased amounts of solar generation on the isolated network:
Phase one - investigate ways to increase uptake of customer solar PV in isolated communities, including dynamic solar PV installations
Phase two - investigate the integration of battery energy storage systems to power stations to store excess solar energy. Energy storage will allow us to turn diesel generators off for periods of the day.
This feasibility study is intended to make sure we get things right before installing new technologies across more of our isolated networks.
Current operating and maintenance jobs won't be affected, nor will existing customer solar connections and we don't intend at this stage that every isolated network location will get a battery.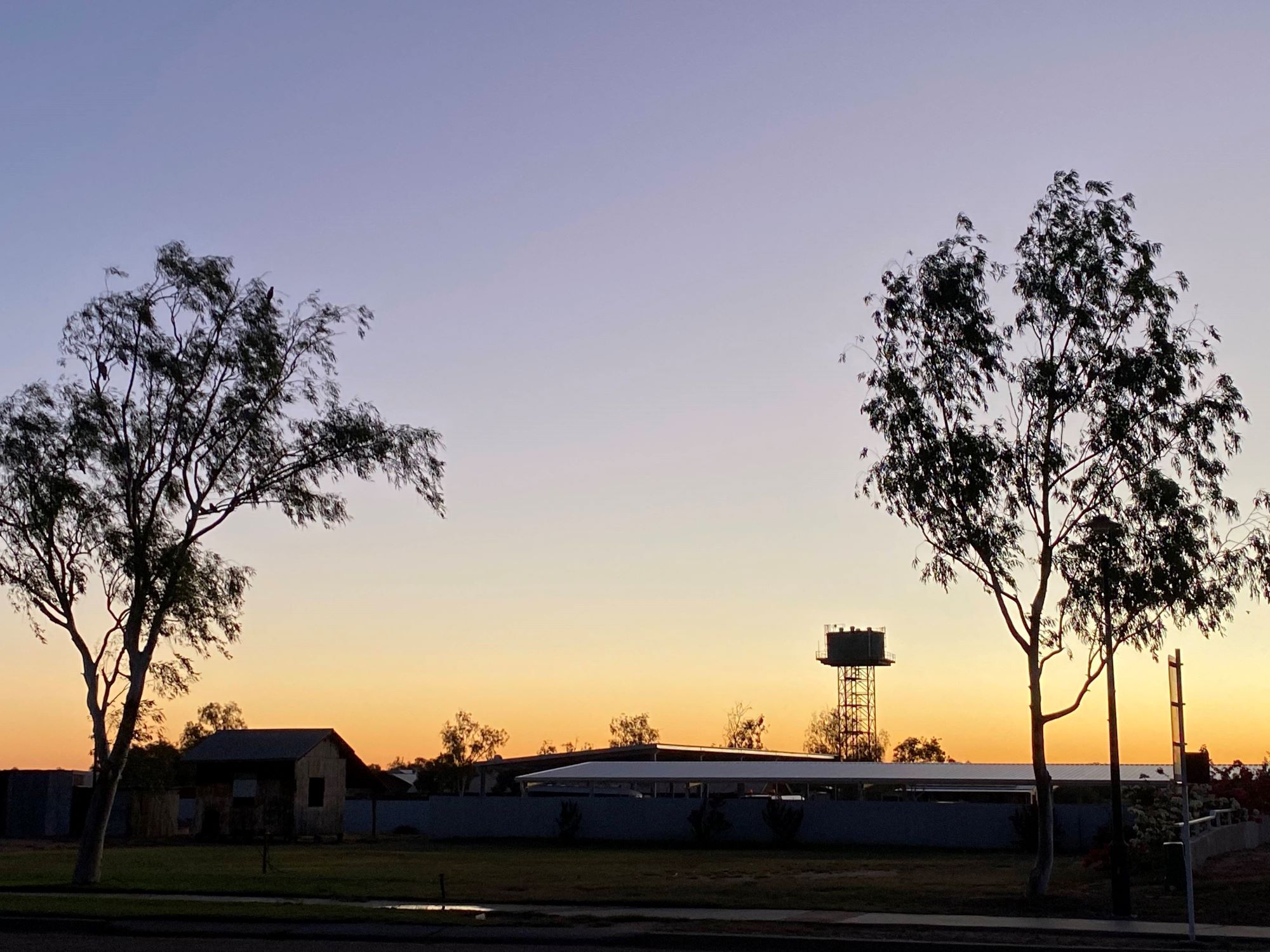 Study locations
Mapoon, Burketown, Birdsville, Windorah and Bedourie are the locations of interest for this feasibility study.
Their reliance on diesel and the small size of these isolated communities means that maintaining power supply to these areas is more expensive than usual. However, the Queensland Government's Uniform Tariff Policy means that customers of the same class pay the same price for their electricity supply regardless of their geographical location.
The feasibility study in these locations will allow us to understand both the environmental and economic benefits of transitioning our isolated networks from being less reliant on diesel, to a greater dependency on renewable energy.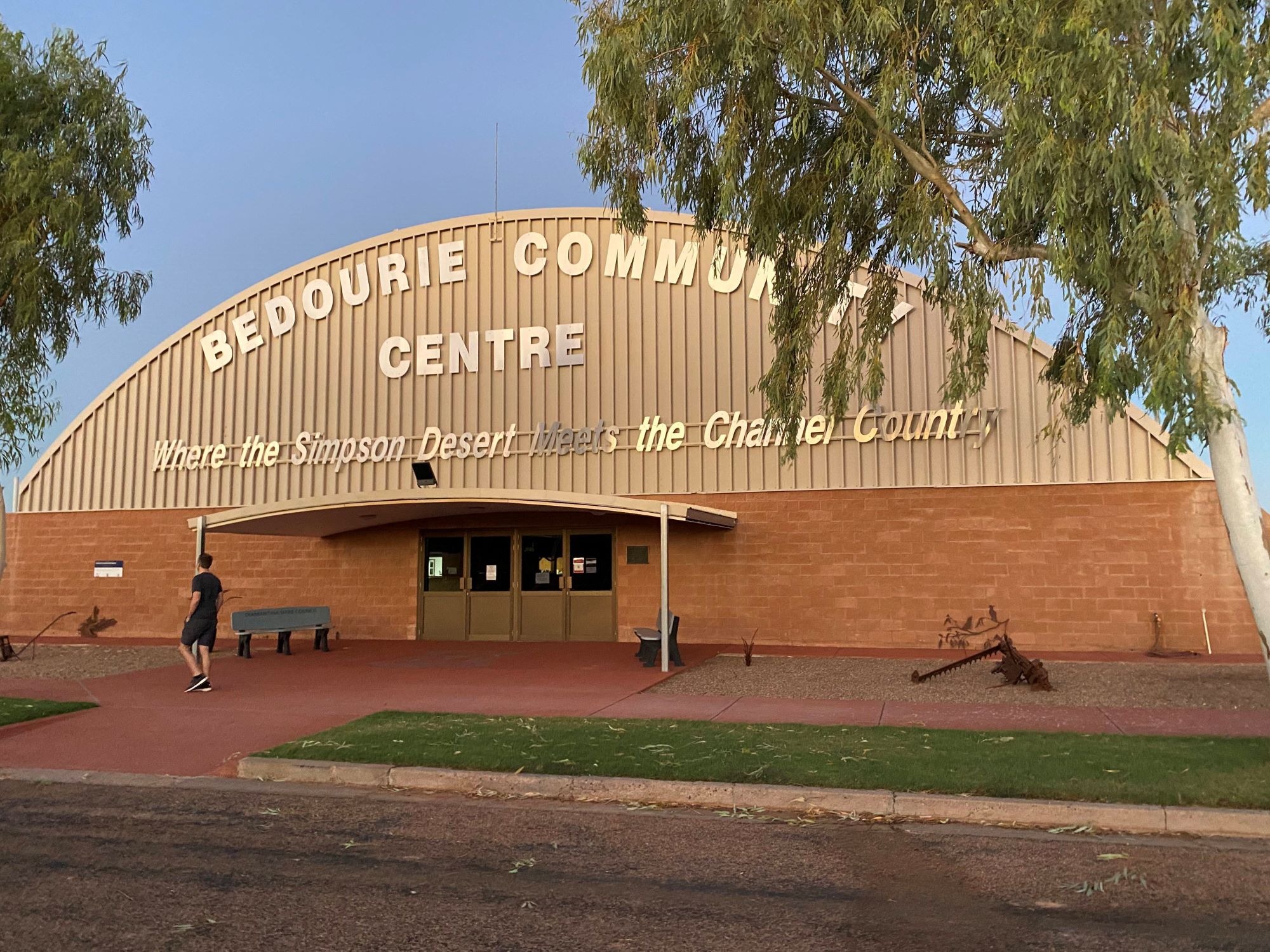 Frequently asked questions
Why are we doing this project?
We are investigating ways to modernise and future-proof our isolated networks and reduce their reliance on fossil fuels. Our isolated networks were established with high emissions diesel generators that require a minimum demand to function properly.
However, with increased connection of customer-owned solar generation which has resulted in a decrease in energy demand from the generators, network stability has been disrupted.
Therefore, we need innovative solutions to reduce electricity production from diesel generators and increase customer use of solar panels in the isolated networks while still maintaining network reliability. Our Isolated Networks strategy for 2030 (PDF 575.3 kb) and beyond is to reduce carbon emissions and increase renewable energy production by enabling more renewable generation to be connected to the isolated networks.
What is involved?
This feasibility study will investigate opportunities to maximise the benefits from energy storage and customer renewable resources in our isolated networks. The aim of this study is to understand what mechanisms are required to maintain successful operation of isolated networks with an increased uptake of customer connected solar systems.
This study will investigate how smart solar devices can help isolated network to:
Accommodate more renewable generation
Reach net zero carbon emissions targets.
When is the study starting and how long will it take?
The feasibility study commenced in July 2020 and our final report is due in October 2023.
What are the objectives of the study?
The objectives of this feasibility study include:
Analyse viable options for new technology solutions to increase the use of renewables in isolated networks
Develop the pathways and technology roadmaps for decarbonisation of isolated networks
Develop an understanding of the technical and economic benefits of introducing these technologies to customers, local councils and our network.
Why have the locations been chosen?
Each of the five locations chosen have a range of different environmental and electrical factors that affect them. Using these locations will also help us gain a broader understanding of the factors affecting each of our isolated networks and how renewable energy resources can be further integrated.
Why are we considering alternate solutions for isolated networks?
Energising communities that are not connected to the National Electricity Market can be a challenge. Traditionally, the most reliable method of keeping the lights on was using diesel generators.
With new developments in technology, we are aiming to reduce carbon emission intensity and costs of producing electricity. New developments will allow us to power isolated networks with clean, renewable sources of energy long into the future.
Will our diesel generators be turned off?
It is our goal to reduce carbon emissions from diesel generators by supporting more solar PV connections and installing batteries to soak up excess solar, thereby potentially resulting in the diesel generators being switched off for a period of time.
Will we continue to own and operate the new and existing network assets?
Yes – we will own the battery energy storage systems at our diesel power stations.
Will this study create jobs in our communities?
As we are in the feasibility study stage, we are assessing a number of options to reduce diesel use, so it's too early to say at the moment.
Who is paying for this?
The Australian Federal Government is contributing most of the funding for this project and we are contributing the rest.
Will the feasibility study recommendations make our electricity more expensive?
No. This is a feasibility study and therefore this will not impact your current electricity prices. In regional Queensland, the electricity price is set by the Queensland Competition Authority.
If renewables will be installed as a result of this study, where will they be located?
It's too early to say. However, we will continue to work with the community and key stakeholders in acceptable locations.
If new technologies will be installed in our community, will they be reliable and safe?
Our charter is to provide safe, reliable, sustainable and cost-effective electricity.
Will there be any training on the new technology?
It's too early to say but if training is required we will provide it.
Get in touch with us
For more information or to provide us feedback, please contact Julie Heath our Community Engagement Manager:
Email: Community@energyq.com.au
Phone: 1300 855 054