Changing demand profiles
As our customers adopt new technologies, we are seeing electricity demand profiles change.This is obvious when we consider the effects of solar PV systems.
The graph below shows the changes in an average daily load profile in a residential area. The profile rises in the morning as people get ready for the day. It dips in the middle of the day as people go to work, and rises in the evening as people return home.
The biggest change in this profile over time is the large drop in energy demand in the middle of the day. This is due to solar PV units exporting energy into the grid.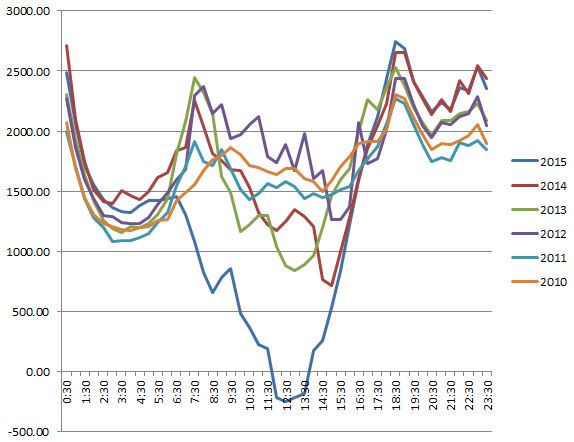 A lesser understood impact of solar PV is when generation suddenly stops due to dark clouds rolling in before a storm. Storms often occur on hot days when air conditioners are using a lot of electricity. And that demand must be quickly met by the network.
Such events highlight the intermittent nature of solar PV generation. We must consider these issues when we design, build and operate the network.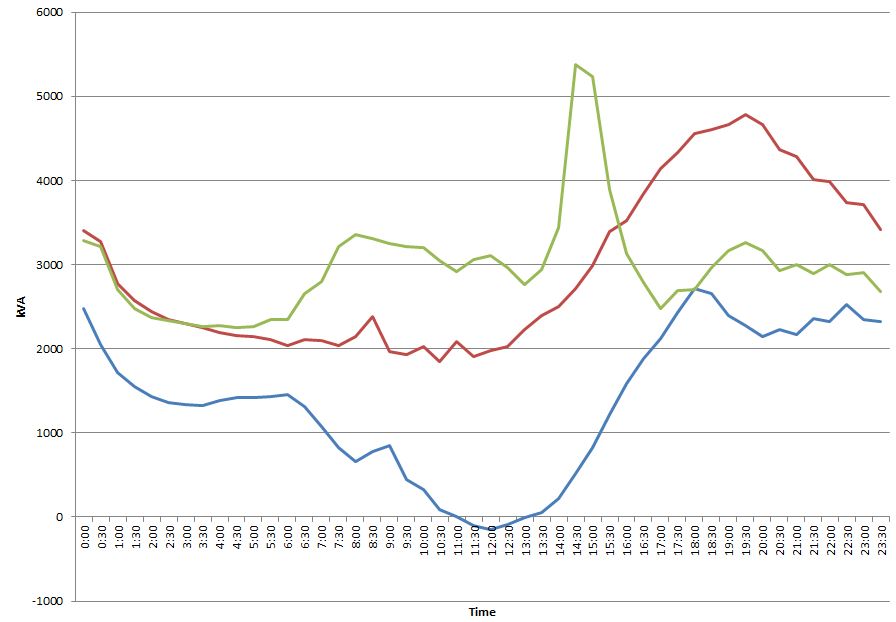 The red line shows a traditional network peak. This is when demand rises in the evening as customers return home and start using electricity on a hot day.
The blue line represents a low demand day. It shows energy generation on the feeder exceeding the load and electricity flowing back through the substation.
The green line highlights demand for the feeder. This resulted from a storm that caused solar PV units to suddenly stop generating.
Related links