Network customer charters
Our Customer Charters give customers information about the terms and conditions of contracts with us for the billing and sale of electricity and contracts for the electricity connection. They also provide other more general information relating to your rights, entitlements and obligations.
Distribution Customer Charter
The Distribution Customer Charter sets out our commitment to residential and business customers. It provides information about your electricity connection contract with us and our respective rights and obligations.
This contract relates to the physical connection of your premises to our supply network and the supply of electricity to those premises.
The suite of core energy laws that outline your rights and obligations as an electricity connection applicant or customer are:
We're committed to continually improving our service to you and welcome your feedback about our Customer Charters. Either email us or call us on 13 74 66.
Select an image to view our Distribution Customer Charters.
Distribution Customer Charter (PDF 8.0 mb)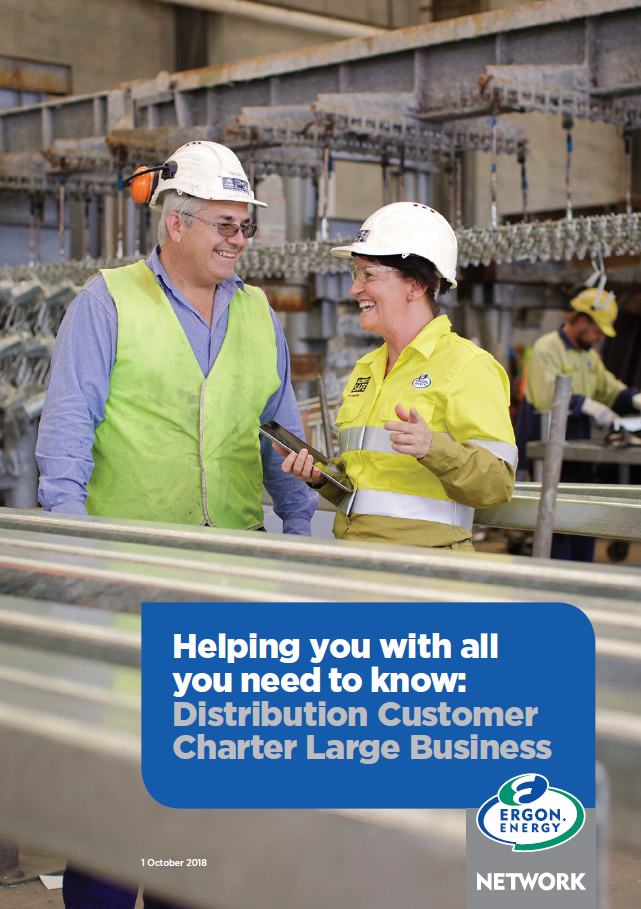 Distribution Customer Charter for Large Businesses (PDF 4.8 mb)
New Connections for Developers Charter
Select the image to view our New Connections for Developers Charter.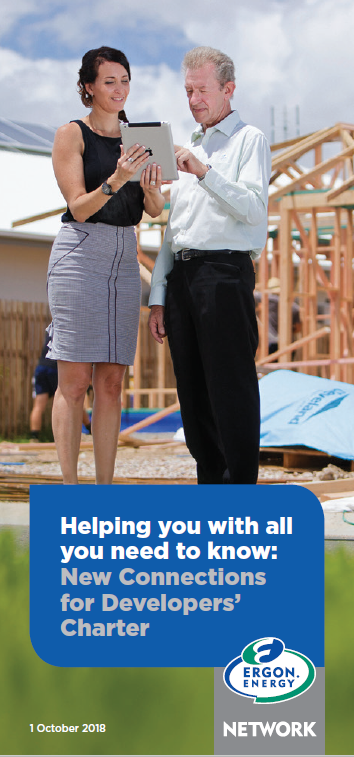 New Connections for Developers Charter (PDF 2.5 mb)
Related links