Ergon team shows Christmas spirit
Published: 13 Dec 2019 9:21am
In the true spirit of the season, the team from Ergon Energy's Operations Control Centre has presented an early Christmas gift to the Townsville University Hospital.
Inspired by a generous donation from 35-year electricity industry veteran Calvin Berryman, colleagues chipped in enough to buy two customised wheelchairs for the Palliative Care Unit.
"They're a generous bunch, so I started out with $300 and ended up with nearly $4000.
"The wheelchairs and accessories we purchased will allow families to take their loved ones with mobility issues out for the day and I'm happy to hear that our donation has already made a difference to people's lives," Calvin said.
Palliative care specialist, Dr Ofra Fried said it took generous hearts and a lot of coordination to make the donation possible and it meant the first patient to use the wheelchair was able to leave hospital for the first time in weeks yesterday.
"You can appreciate how much it means to people to be able to get out and about with their families as we're getting close to Christmas.
"Palliative care is about quality of life and I think this gift will contribute enormously to quality of life for many, many people over the years," Dr Fried said.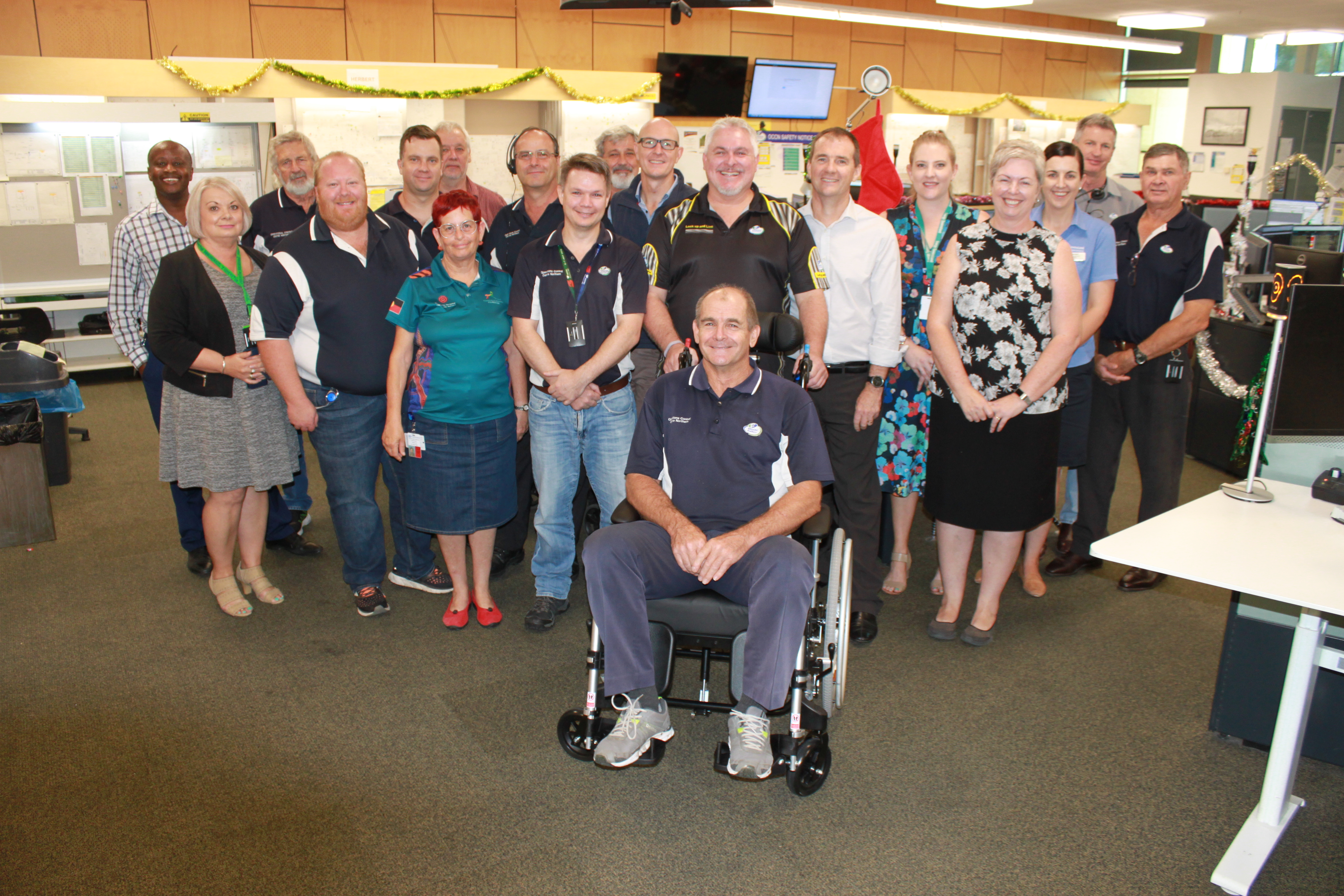 Occupational therapist Kellie Dunn said the simple act of being able to enjoy a cuppa with family and friends was a big deal for someone who's no longer able to get out of bed unassisted or walk for long distances.
"It's wonderful that patients get to experience something outside the confines of a hospital room and just go and be a family and interact as they would at home.
"The wheelchairs make that possible – they are a significant contribution to our service and they're very much appreciated," she said.
Palliative Care Unit representatives joined Ergon Energy staff for a handover ceremony at the Operations Control Centre, where Calvin and his team work behind the scenes and around the clock to maintain a safe and reliable electricity supply to the people of North Queensland.
They monitor the electricity network 24/7, 365 days a year and raise the alarm when faults occur, so that crews can be dispatched to find and fix damage.
Media Contact: Emma Oliveri
Phone: 0457 566 079