Safety Heroes program goes from strength to strength
Published: 9 Sep 2021 4:31pm
Ergon Energy Network is backing up its powerful community safety campaigns with the 2021 Safety Heroes program in primary schools across Queensland, including Kirwan State School in Townsville.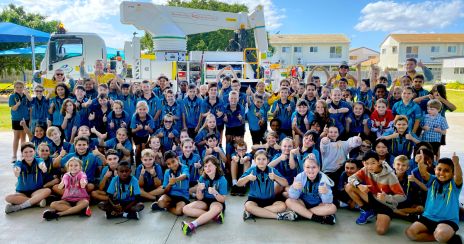 Ergon Area Manager Wayne Alderman said Electricity Safety Week, which runs from 6-10 September, was a prime time for the lifesaving lessons.
"It's great to see 97% of Queensland primary schools have again registered for the Safety Heroes program, which arms children with the information they need to avoid electrical hazards, recognise them and report them.
"We're surrounded by electrical appliances in our homes and the power network when we're out and about, so it's important that we empower kids with practical tips for staying safe.
"At the same time, we are teaching them how electricity works, which sparks their interest in science, technology, engineering and maths," Mr Alderman said.
The school-based Safety Heroes program reinforces Ergon's community-wide safety campaigns which show Queenslanders what to do if they feel a shock or tingle from a tap or power point, come across fallen powerlines after a storm or vehicle accident, or they're working near the electricity network.
"We find the Safety Heroes are excited to share what they've learnt with younger siblings, parents and grandparents, so the flow-on effect of this educational program is enormous.
"There's nothing like a reminder from your kids to Look Up and Live if you work in a high-risk industry and you're using machinery near overhead powerlines," Mr Alderman said.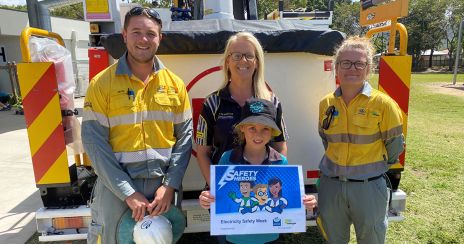 For veteran Safety Heroes presenter and parent Lisa Hollis, the benefits of the program are close to home.
"I've been sharing these lifesaving lessons with the students from Kirwan State School for a few years now and I can see from my own daughter's behaviour that the messages are getting through.
"It's really rewarding to see how much the kids recall from previous presentations – these are lessons that will hopefully stay with them for life and save lives," she said.
Media Contact: Emma Oliveri
Phone: 0457 566 079