Project to support disaster recovery
Published: 5 Aug 2022 3:34pm
Ergon Energy crews have installed high-voltage connection points for mobile generation in disaster-prone communities to help support and fast-track their recovery from floods and bushfires.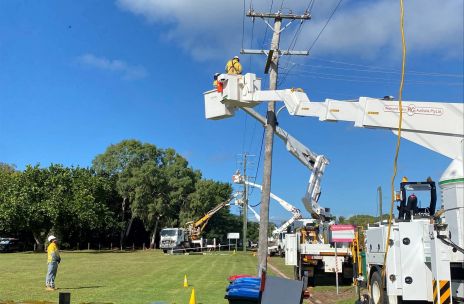 The project, which was jointly funded by the Commonwealth and Queensland Governments under the Queensland Resilience and Risk Reduction Fund (QRRRF), has been completed before storm season.
Executive General Manager Operations Paul Jordon said it would benefit around 12,000 customers in rural communities across Queensland.
"From Wonga Beach in the Far North to Thargomindah in outback Queensland, we'll be able to reduce the duration of power outages for these communities because we are now able to connect a Pegasus - a high-voltage injection unit that works with a large capacity generator to supply electricity into the distribution network.
"Restoring power is one of the first significant steps in emergency response and economic recovery, so anything we can do to speed up that process will help these communities," Mr Jordon said.
Customers in the following areas can look forward to more efficient power restoration in the wake of natural disasters:
Augathella township and properties south to Charleville
Cooya Beach
Cunnamulla-Eulo, including Thargomindah town and properties west of Cunnamulla
Finch Hatton and Eungella township
Forrest Beach
Gooburrum
Yarrabah
Oak Valley
Boonooroo, Maaroom and Big Tuan
Millstream
Sarina Beach, Campwin Beach and Grasstree Beaches
Saunders Beach and parts of Bluewater
Squaretop, Kaimkillenbun township and parts of Bell
Whitsunday Paradise Estate, south of Bowen
Wonga Beach and Rocky Point
Yandaran.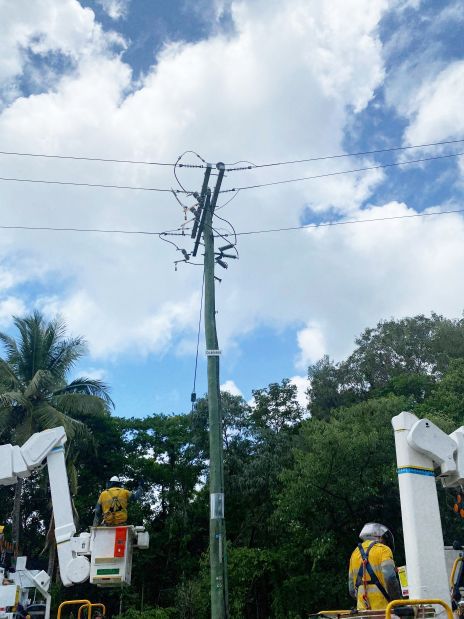 The sites were selected because of their flood and bushfire risk ratings, environmental conditions, the location of existing HV injection points, configuration and topology of electricity distribution feeders, location and density of customers, network reliability and power quality performance.
"Some of these communities are in the firing line for both bushfires and floods. Our rural customers are incredibly self-sufficient, including during power interruptions, but natural disasters can test the patience of the most resilient communities.
"Being able to deploy large-scale mobile generation to these areas sooner will allow us to ease their burden after the devastation of floods and bushfires.
"We cannot prevent these disasters, but we can reduce their impact on our customers and communities," Mr Jordon said.
Media Contact: Emma Oliveri
Phone: 0457 566 079