Power networks restock their storm kits to support Queenslanders
Published: 2 Nov 2021 9:51pm
Ergon Energy crews are all set for summer and they're urging their fellow Queenslanders to ensure they too are prepared for the impact of severe storms, floods, cyclones and bushfires.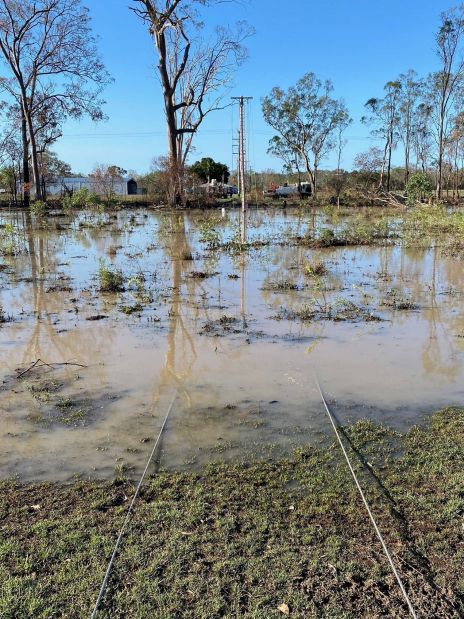 Executive General Manager Operations Paul Jordon said Ergon's online storm kit checklist was a handy starting point.
"You need to be prepared because a natural disaster is not like a COVID lockdown where you can still duck to the shops for essentials.
"Extreme weather events can leave you housebound and without power for days, so you need to consider the needs of everyone at your place, including babies and pets.
"Think about how much drinking water and non-perishable food items you'll need for your household, as well as prescription medication.
"A battery-operated radio will allow you to stay in touch when your mobile phone runs out of charge or if telecommunications services are impacted.
"Fill your gas bottle if you're going to be using your barbeque, check your fuel supply if you're using a generator and make sure it's in good working order," Mr Jordon said.
While some damage to the electricity network is unavoidable in the most severe weather events, Ergon and Energex have reduced the risks with their vegetation management program, which has covered more than 720,000 spans of powerline in a year.
"Falling trees and branches can bring down powerlines, which can be hidden in the debris, so we urge everyone to take care and stay line aware when they're cleaning up after a storm.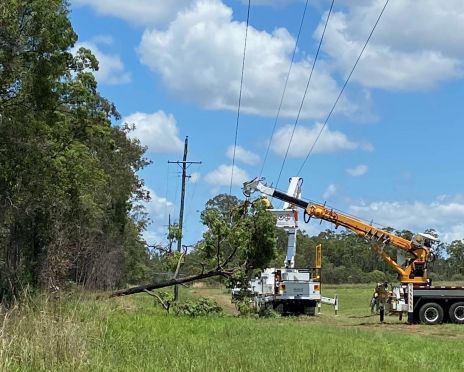 "If you see any fallen powerlines, always stay well away, warn others and report this life-threatening hazard to emergency services on 000 or call us on 13 16 70.
"If you see any trees growing into powerlines, report that to us as well because pruning near the electricity network is a job for trained professionals. Don't be tempted to do it yourself and risk getting hurt or worse," Mr Jordon said.
Queenslanders can also help by checking their own backyards and securing or stowing outdoor items that could become dangerous projectiles in strong winds.
"Trampolines, outdoor furniture, beach umbrellas and sheets of corrugated iron pose a serious threat to property and people if they become airborne, so check your yard for potential hazards," Mr Jordon said.
At warehouses and depots across the state, Ergon has increased stockpiles of power poles, cross arms, powerlines, cables and other essential hardware used for emergency network repairs.
"The building blocks of the electricity network are an essential part of our storm kit.
"We are as prepared as we can be for natural disasters, but damage assessment and rebuilding the network takes time, especially when we're at the mercy of the weather and crews cannot safely access damaged assets until conditions improve.
"Our response must also be COVID-safe, so we've fine-tuned our planning on that front as well.
"When it comes to emergency response, we all know a bit of preparation goes a long way, so it's time to Get Ready Queensland."
///ENDS///
DROPBOX LINK to download video and audio clips of Paul Jordon, plus photos of recent storm damage to the power network.
Media Contact:
Phone: