Power network vandals put lives at risk
Published: 7 Apr 2021 11:33am
Ergon Energy is warning vandals and thieves who interfere with the electricity network are risking their own lives and the community's safety.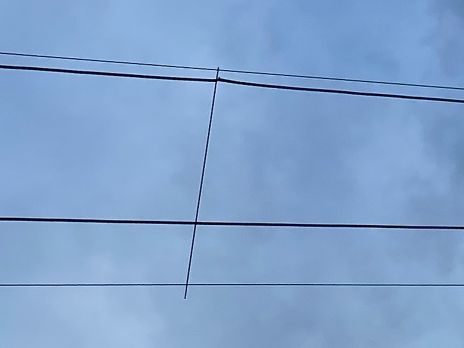 Crews investigating the cause of a power outage at Lockhart River in Far North Queensland yesterday found damage from a range of objects, including a spear from a spear gun which nearly brought down powerlines.
Far North Area Manager Charlie Casa said the senseless acts of vandalism could easily have ended in tragedy.
"We also found Christmas lights, a hula hoop, a power board and speaker wire entangled in powerlines – the people who threw these objects at the network could have been seriously injured or killed.
"They also put other residents at risk and caused the headache of an emergency outage in a remote community which can only be accessed by air at this time of year.
"When you throw anything at powerlines and it makes contact, you're risking your own life, the community's safety and a lengthy power outage.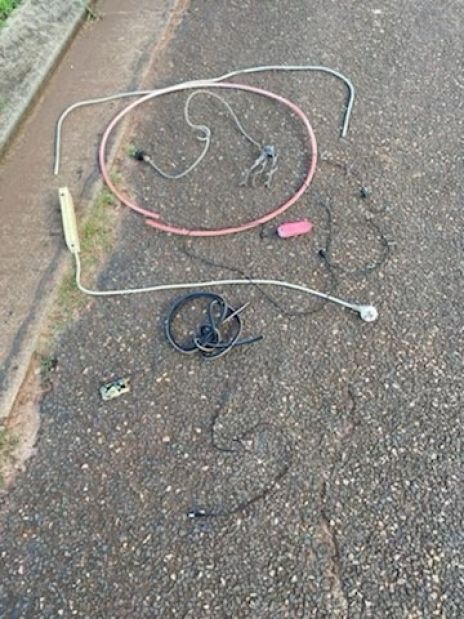 "We cannot stress this enough – electricity can kill if you don't take care and stay line aware," he said
Mr Casa said it was not an isolated case and crews across Queensland had to repair damage caused by vandals and thieves all too regularly.
"Some of the things we see beggar belief – toys thrown at powerlines, axe marks on power poles, meter boxes and an 11,000-volt cable in Brisbane, as well as numerous incidents involving the theft of copper wire from the power network across the state.
"It needs to stop before someone gets hurt or worse. Just stay away from the electricity network – poles, powerlines, pillar boxes and substations.
"If you see someone interfering with electrical assets, please report it to police. It could be a lifesaving call."
Media Contact:
Phone: