Ergon restores power to FNQ after wild weather wreaks havoc
Published: 4 Mar 2021 5:37pm
Ergon Energy crews have restored power to around 43,000 customers across Far North Queensland after gale force winds and heavy rain brought down trees and powerlines on Monday (1 March).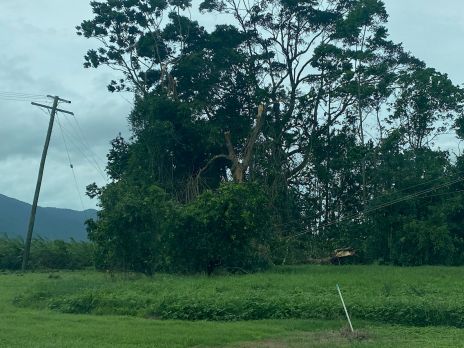 General Manager Field Delivery Chris Hooper praised crews for the marathon effort and the community for their support after an event that was equivalent to a cyclone in terms of its impact.
"The damage to the electricity network was extensive and widespread, from Cairns to the Cassowary Coast and up to the Atherton Tableland.
"We had 150 powerlines down, dozens of life-threatening faults and damage to 30 main lines supplying thousands of customers, so it was good to see the community heeding the message to take care and stay line aware.
"In some of the worst-hit areas our crews have had to rebuild the network in challenging conditions, so it really has been a phenomenal effort to get the power back on to this many customers in this timeframe.
"Tonight we have just 52 properties without power around Russell Heads, mostly vacant holiday homes in an area we need to access by boat, but crews will tackle that complex job tomorrow," Mr Hooper said.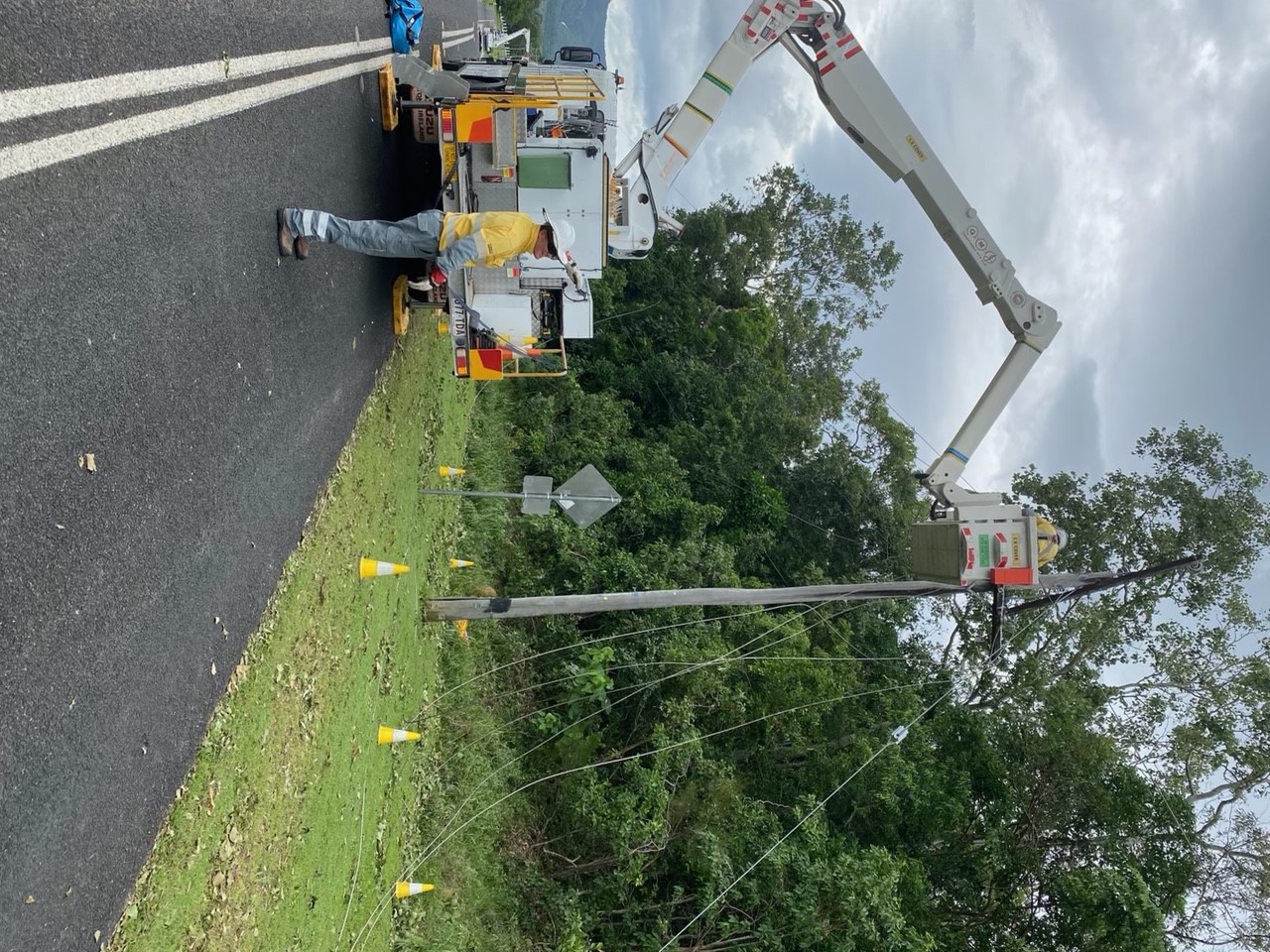 Ergon is urging any customers who still don't have supply when their neighbours do to report it.
"It's important that customers who are still experiencing brownouts or a loss of supply let us know about it so we can investigate the cause of the faults.
"Please don't sit there in the heat or the dark wondering – give us a call on 13 22 96," Mr Hooper said.
While it was a hard slog for Ergon crews, including 150 locals and 100 reinforcements from across the north, the team has been buoyed by the support of the community.
"We've had offers of pizza, baked goods, cold drinks, shout-outs on Facebook and in the media and people cheering in the streets when their lights have come back on – it means a lot to our crews in the field.
"Some of our own people lost power in this event, so they know how important the restoration effort is for their communities," Mr Hooper said.
Ergon is reminding Queenslanders to remain vigilant throughout the rest of the cyclone season.
"This week was a reminder that tropical lows can have an impact on land before they've reached cyclone status and when they are well out at sea, so Queenslanders need to be prepared for prolonged power interruptions."
Here are some tips on how to prepare and stay safe: Severe weather safety - Ergon Energy
Media Contact: Emma Oliveri
Phone: 0457 566 079