Ergon extends helping hand to natural disaster victims
Published: 14 Nov 2019 12:16pm
On this page:
The 2019 Ergon-Energex Community Fund has given a helping hand to grassroots groups impacted by severe weather events, including floods, bushfires and drought.
"We recognise that long after our crews have repaired the network and restored power after a natural disaster the community is still in recovery mode, so this year we encouraged grant applications from groups that needed extra support," Executive General Manager Community, Customer and Corporate Affairs Michael Dart said.
Organisers of the annual Saxby Round-up put their $5000 grant towards a major clean-up of their facilities north-west of Julia Creek – an area that was devastated by floods in February.
"Our sincerest gratitude is extended to Ergon Energy, who gave us the courage to start our recovery works by awarding us a Community Fund grant.
"Further to this, Ergon crews worked exceptionally hard in our region post-flood and we are beyond grateful to them for their efforts," Saxby Round-Up President Colin Blacklock said.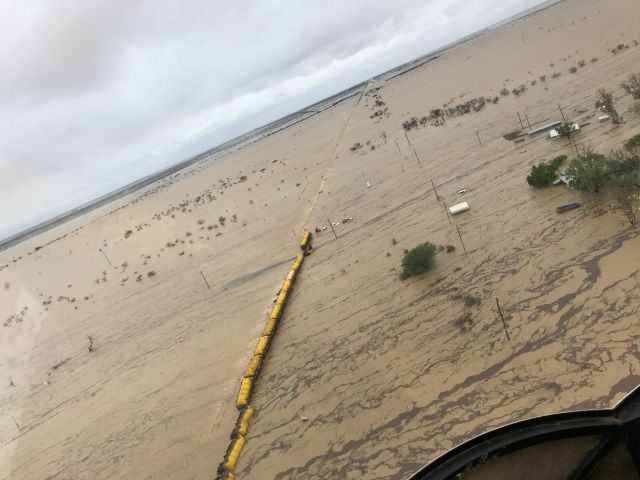 The Townsville Toy Library has replaced resources to put smiles on little faces in a city that is still recovering from catastrophic flooding.
"This grant has provided a huge number of resources and toys for Townsville children with sensory and intellectual disabilities.
"It allowed us to access an amazing range of supportive resources and toys for our families, who truly deserve the support," Townsville Toy Library's President Erin Kiernan said.
Farmers and groups that have supported them through the devastating double whammy of drought then floods have also been given a boost by the 2019 Ergon-Energex Community Fund.
The Oasis Townsville, a support service for former Australian Defence Force personnel, put the funds towards Operation Farmer Assist at Winton.
"After prolonged periods of extreme drought and then major flooding, the farming community at Winton have had an extremely difficult year.
"With the support of the Ergon-Energex Community fund, The Oasis Townsville were able to purchase the necessary equipment to complete a community project in Winton, lifting the spirits of the locals," Director Floss Foster OAM said.
A number of groups that provide shelter, resources and moral support before, during and after natural disasters were also awarded grants.
The Gloucester Sports and Recreation Association at Hydeaway Bay used the money to buy new equipment for their Recovery Centre, including a wheeled stretcher, remote area first aid kit, blood pressure and heart rate monitors, and hygiene kits for fifty people.
The Ergon-Energex Community Fund is aimed at bringing good ideas to life across Queensland.
"We are proud to support the dedicated volunteers who are working to deliver positive, innovative and long-lasting initiatives that will ultimately make their communities even better places to live," Mr Dart said.
View the full list of recipients of the 2019 Ergon-Energex Community Fund: https://www.ergon.com.au/about-us/community/community-fund/grant-recipients
Media Contact: Emma Oliveri
Phone: 0457 566 079