Ergon Energy crews restore power after Fraser Coast floods
Published: 4 Mar 2022 1:36pm
Ergon Energy crews have restored power to all flood-affected areas across the Fraser Coast just days after the peak of the region's second major flood this year.
1100 properties were without power at the height of this week's event (10.3m), compared to 1700 in January when floodwaters peaked at 9.95m in Maryborough.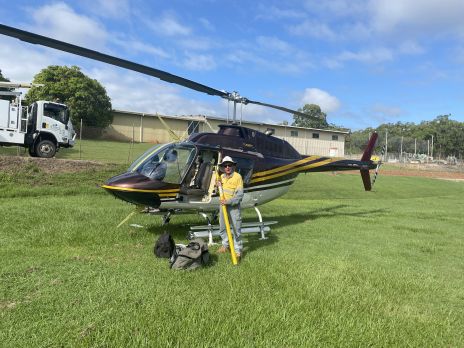 Area Manager Nick Grant said Ergon crews had worked tirelessly to keep the community safe as floodwaters threatened to swamp critical sections of the electricity network.
"From our veterans in disaster response to our apprentices, it's been a massive team effort from everyone. Well before the peak on Monday night, we had local crews monitoring the network and responding around the clock.
"We hope customers understand that turning the power off before electrical assets were severely damaged by floodwaters was all about preventing potentially life-threatening incidents and sparing them from much longer outages.
"We always appreciate the community's patience, understanding and support during severe weather events, which cause disruption to households, schools and businesses.
"Getting the power back on is a critical step in recovery from natural disasters and we are grateful to crews from Bundaberg, Rockhampton, Yeppoon and Toowoomba for their support in a marathon restoration effort for our customers and community," he said.
While the network is back up and running in flood-affected areas, including Maryborough's CBD, any homes and businesses that were inundated still need to be inspected by a licensed electrician before they can be safely reconnected.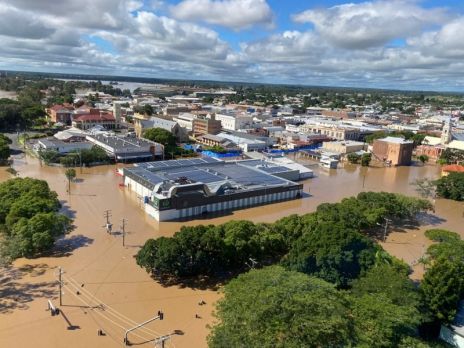 "Electricity and water don't mix - floodwaters can affect your internal wiring, switchboard and any other electrical installations at your property, including your solar PV system.
"Once a licensed electrician has given your property the all-clear, we can arrange for it to be safely reconnected.
"In the meantime, think about electrical safety while you're cleaning up – don't use any appliances that have been wet, even if they are now dry, and stay away from any electrical equipment that has been inundated," Mr Grant said.
While crews have repaired flood damage to the network, Ergon is reminding people to take care and stay line aware at all times, especially during storm season.
Stay well away from any fallen powerlines, always treat them as though they are live and report them to emergency services on 000 or Ergon on 13 16 70.
"Before, during and after a natural disaster, we work closely with emergency services, SES volunteers and the Council - in the field and through the Local Disaster Management Group - to keep our community safe and help flood victims get back on their feet.
"While we are on the road to recovery from this latest event, we are always preparing for what's around the corner, especially during storm season," Mr Grant said.
Ergon Energy has some handy tips for planning for and staying safe in severe weather.
Media Contact: Emma Oliveri
Phone: 0457 566 079