Ergon demonstrates the power of planning for disaster
Published: 11 Nov 2020 12:38pm
After an intense start to storm season amid the spectre of COVID-19 and La Nina, Ergon Energy is urging Queenslanders not to leave emergency planning until the last minute.
Community Safety Manager Aaron Smith said safety should be at the top of everyone's checklist.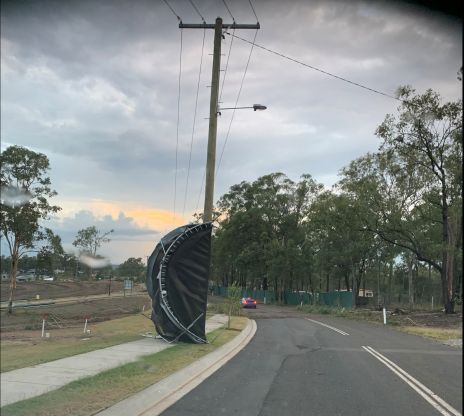 "You can start by checking your backyard for items that could become dangerous projectiles in a storm, like trampolines, report any trees growing close to powerlines to us on 13 74 66 and restock your storm kit with all the essentials.
"Preparing your family, home or business for a severe weather event can help lessen the blow if it eventuates.
"We can't prevent cyclones and floods, but we can all take steps to stay safe before, during and after a storm. There's a wealth of information to help you prepare at www.ergon.com.au," Aaron said.

General Manager Field Delivery Chris Hooper said Ergon's and Energex's recent response to severe storms showed their readiness to support communities through the safe restoration of power.
"Our field crews passed the first test of the season with flying colours, but we know there are challenges ahead because the risk of cyclones and floods is greater this year and our operational response must be COVID-safe.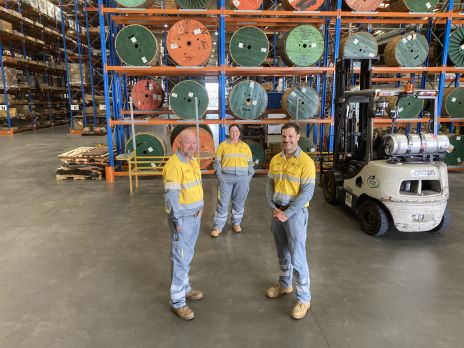 "We have 2.3 million customers connected to the electricity network across Queensland and we're here to support them in all kinds of weather, but we do need everyone to do their bit and get ready.
"We've all seen the devastation natural disasters leave behind and you need to be prepared to be without power for days, not hours, because fixing the network when there is damage across a wide area takes time," Chris said.
Townsville-based Area Manager Katrina Davidson said the memories of last year's catastrophic flooding were still fresh in people's minds.
"It has obviously been a long road to recovery for those who've had to rebuild, including some of our own people, but we have learnt some valuable lessons from an awful event.
"While we are accustomed to emergency response our experience during this unprecedented, rapidly-evolving weather event in Townsville reinforced the need to prepare for the unexpected. That message has never been more important than in 2020 when we're facing the dual challenges of a pandemic and a La Nina event," Katrina said.
Media Contact: Emma Oliveri
Phone: 0457 566 079