Ergon and Energex ramp up works ahead of storm season
Published: 26 Oct 2020 9:17am
Ergon Energy and Energex are ramping up planned work on high priority maintenance jobs right across Queensland to bolster network resilience.
Crews worked to restore power to more than 31,000 customers in the greater Brisbane area and thousands more across regional Queensland as the first storms of the season smashed parts of regional and south east Queensland over the weekend.
Executive General Manager Operations Paul Jordon said frontline crews and support staff had done an amazing job in the lead up to storm season despite major changes to how they had to do their jobs due to COVID-19 workplace restrictions.
"Our Ergon Energy Network and Energex crews have replaced 7,191 aging poles and 5,273 cross arms nearing their end of service as part of our program of works since restrictions were introduced in late March," Paul said.
"They were also able to complete 439,856 customer service orders."
"They're really starting to ramp up that effort even more as the storm season closes in and unfortunately that means we will need to schedule more planned outages."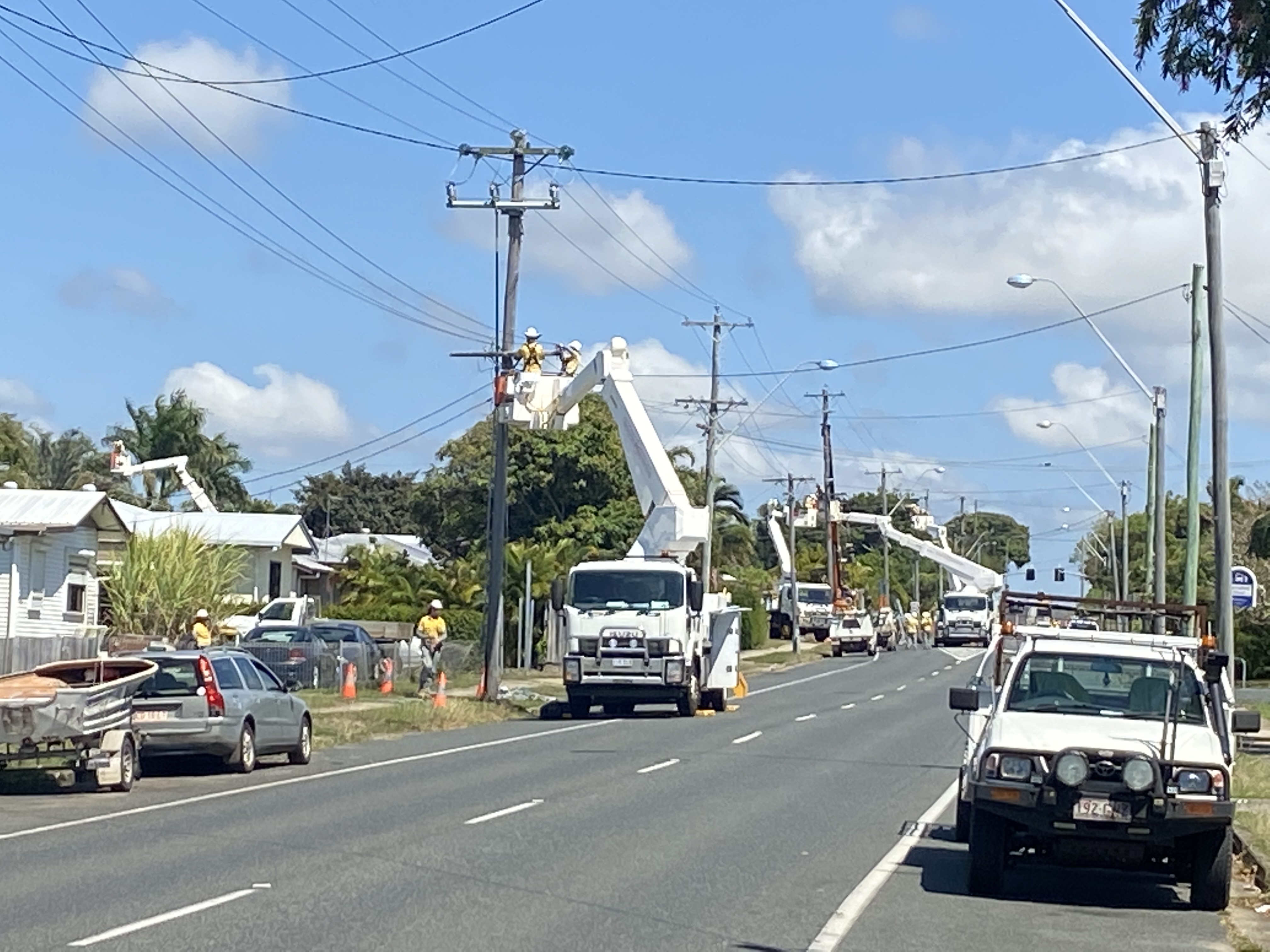 Paul said the range of work being done right across Queensland to maintain the network means outages will also vary in length of time.
"Ergon Energy and Energex will always advise customers of planned outages with letter box drops and there's now the option of signing up to SMS notifications on the websites."
"Both websites also have an outage finder tool that shows planned outages up to five days in advance."
Paul said it was a good time for all Queenslanders to start getting ready for storm season.
"While we have control over planned outages, no amount of maintenance can prevent damage from major storms or cyclones causing power outages," he said.
"Our crews want to get the work completed as quickly as possible, but crews also have to ensure their own safety and the safety of the community."
More information about power outages is available on Ergon's website https://www.ergon.com.au/network/outages-and-disruptions/power-outages
Video Grabs from Paul Jordon can be downloaded here
Media Contact:
Phone: