Be bright about installing Christmas lights
Published: 27 Nov 2020 2:16pm
Nothing says Christmas like a sparkly strand of decorative lights and Ergon Energy is encouraging everyone to remain electrically safe when stringing them in the coming weeks.
Area Manager Graham Burke said dangers ranging from electric shocks to house fires are a real risk, which can easily be avoided by following a few safety procedures when you're installing powered Christmas decorations.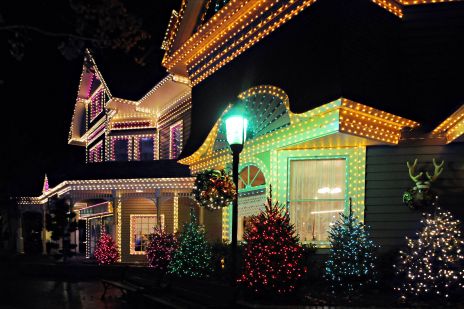 "Ultimately Christmas lights and powered decorations are electrical appliances and, like any appliance, if they're used incorrectly or they're faulty, they can be dangerous," Mr Burke said.
"Most of us throw away faulty home appliances or have them repaired by a qualified technician and damaged Christmas lights and decorations are no different because they can pose a serious risk.
"So before plugging them in check for signs of obvious damage, such as frayed cords and exposed wires.
"If you're satisfied they're in good condition, plug them in and stay with them for five or more minutes to check that concealed or less obvious faults aren't at play and there's no burning smell or damage occurring, such as melting insulation."
Mr Burke also said to make sure any powered decorations you're using on the outside of your property have been manufactured to withstand the elements.
"Quality decorations should always specify if they're built for indoor or outdoor use," he said.
"Of course, using outdoor lights inside the home is perfectly fine, but never use lights built for indoor use outdoors because they are not water-resistant and can deteriorate, quickly becoming a hazard.
"Christmas is about spending quality time with loved ones and you want to keep them safe by following a few simple precautions."
Media Contact:
Phone: