Inaugural scholarship winner sees big picture
Published: 27 Dec 2019 10:52am
The inaugural recipient of an Indigenous Scholarship jointly funded by The Australian Power Institute, Ergon Energy and the GO Foundation, Ashley Hughes has bigger things on his mind than individual success.
"Growing up in rural indigenous communities, you naturally develop a love of the environment.
"The preservation of the land is the biggest concern for people in those places, and the impact of climate change is felt out there more than anywhere.
"I know that environmental preservation is going to be what I base my career on," Ashley said.
Given Ashley's attitude, lofty goals and academic record, he'll have plenty of opportunities to make a difference when he graduates with Bachelors of Engineering and Commerce from the University of Queensland next year.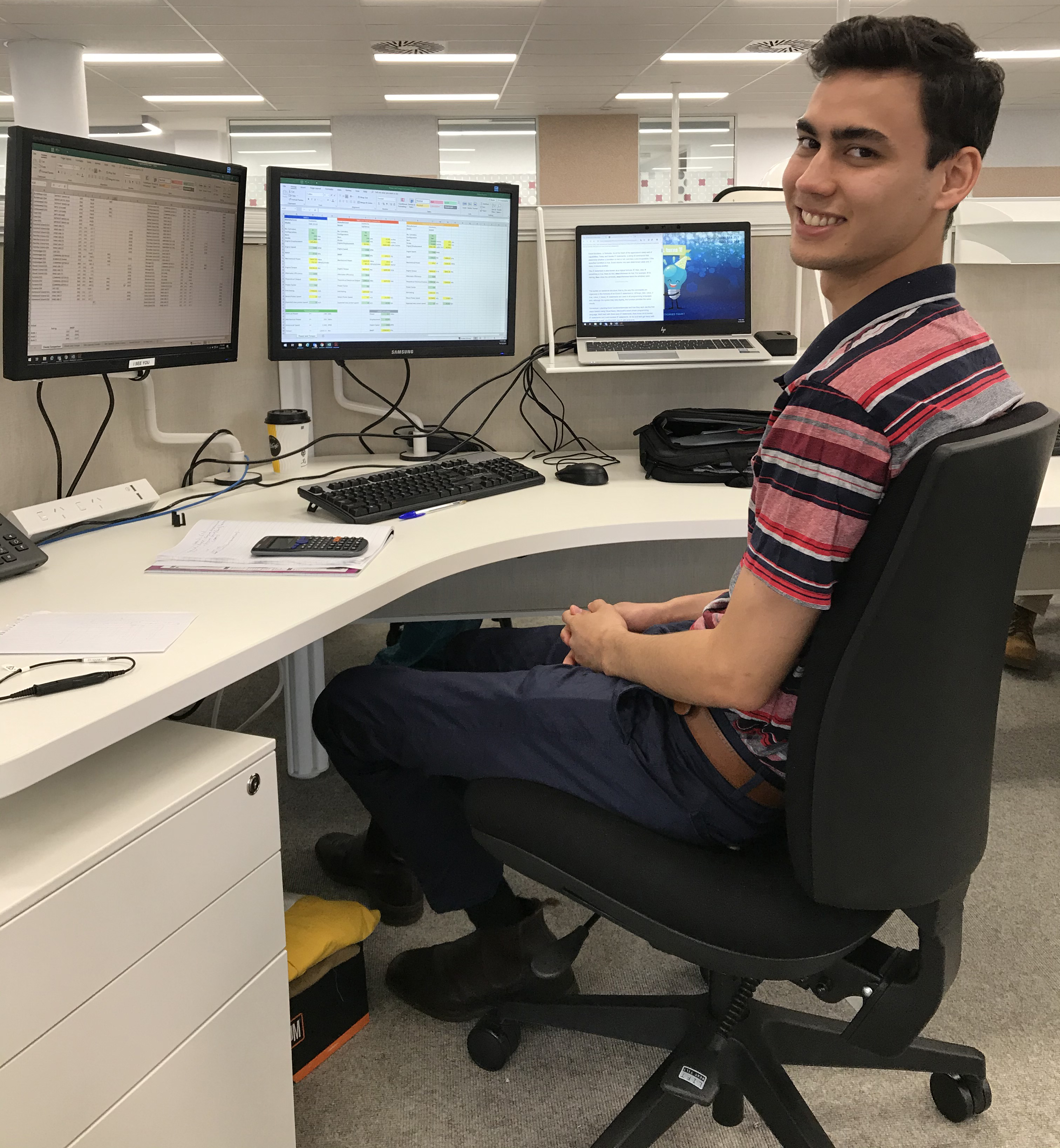 With support from the CareerTrackers Indigenous Internship program, Ashley is undertaking his first internship with Ergon Energy (part of Energy Queensland), where he is learning from engineers who are working on the cutting edge to boost the amount of renewable energy in remote communities and reduce their reliance on diesel generation.
"I'm loving my time with Ergon Energy in Cairns and I'm working closely with an innovative team that directly impacts the lives of people in remote communities.
"Through the work they are doing, we can develop cleaner, more sustainable energy and thus decrease the environmental impact.
In January, Ashley will head to Melbourne to take part in the CareerTrackers national conference, which will represent the largest gathering of Indigenous university students in Australia's history.
"I know which direction I want to go, but I'm unsure of where to do it. Anything that I can do to help minimise the impact that humanity has on everything else is a necessity."
The scholarship is a collaborative initiative led by The Australian Power Institute (API), alongside program partners, The GO Foundation and CareerTrackers. It offers a fantastic opportunity for API member companies, like Ergon Energy, part of Energy Queensland, to provide practical industry experience for undergraduate students from Aboriginal and Torres Strait Islander backgrounds and communities.
CareerTrackers is a national program supporting Aboriginal and Torres Strait Islander university students into professional employment through paid internships in the winter and summer breaks. 95% of CareerTrackers Alumni are in full-time employment within three months of graduating, whereas 69% of all Australian graduates find employment after four months.
The GO Foundation supports Indigenous students from Kindergarten through to university through the GO Ecosystem. The scholarships are provided through a collaborative network of organisations, like CareerTrackers and Ergon Energy (as part of Energy Queensland), all supporting students through culture and providing access and opportunities. The GO Foundation was founded by Indigenous role models, Adam Goodes and Michael O'Loughlin.
Media Contact: Emma Oliveri
Phone: 0457 566 079