Board of Directors - Retail (EEQ)
Board of Directors - Retail (EEQ)
There are two sides to Ergon Energy – Retail and Network. Retail sells electricity to residential and business customers, while Network builds and maintains the electricity distribution network.
The Retail business is known as Ergon Energy Queensland Pty Ltd (EEQ) and following is the Board of Directors.
Gary Stanford
MAppFin DipAppFin BCom GAICD
Chairman
Independent Non-Executive Director
First Appointed in October 2015
Gary Stanford has had a wealth of management experience in the energy industry gained through numerous senior and executive level roles in Boral Ltd and Origin Energy Ltd and, more recently, Alinta Energy Sales Pty Ltd. Over his career he has held responsibilities in wholesale energy trading, gas and electricity contracts, retail pricing, risk management, acquisitions, government relations and stakeholder communications. He has also previously been on the board of a number of energy companies, including Retail Energy Market Company Pty Ltd (REMco) and South East Australia Gas Pty Ltd (Seagas).
---
Rod Wilkes
BBus GAICD
Independent Non-Executive Director
First Appointed in October 2015
Rod Wilkes has over 40 years' experience in the energy industry. He spent 30 years in various roles including information technology, project management and executive management, prior to undertaking a lead role in the sale and transfer of Country Energy's retail business to Origin Energy. In recent years, Rod worked in Tasmania preparing the Aurora retail business for sale and subsequent restructure leading up to full retail contestability. He was also involved in separating retail from the Power and Water Corporation in the Northern Territory and establishing Jacana Energy as a standalone energy retailer. During Rod's career he has held a number of positions involving regulatory compliance, operations management, company mergers, vendor due diligence, transitional services and business transformation.
---
Phil Garling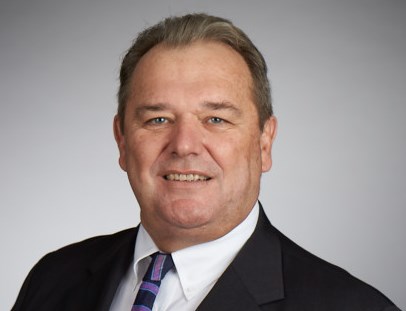 B. Build (Construction Management), Adv DipAICD, FAIB, FAICD, FIEAust
Independent Non-Executive Director
First Appointed in October 2016
Phil brings more than 37 years' experience in the Australian energy, construction, infrastructure and investment industries to this role, gained through an extensive board and executive career. Since 2013, Phil has been a Non-Executive Director of the Board of Network NSW, which was formed when Ausgrid, Endeavour Energy and Essential Energy merged in July 2012. He also has seven years' experience as inaugural Chairman and Non-Executive Director of the DUET Group. Phil's understanding of the energy sector and his broad corporate experience are a valuable asset in guiding the future direction of Energy Queensland.
---
Vaughan Busby
B.Pharm, MBA
Independent Non-Executive Director
First Appointed in October 2016
Vaughan's deep experience in the energy industry has been gained through executive roles including being the founding CEO of one of Australia's first independent electricity retailers. He is currently a Non-Executive director of ASX listed Energy One, a software company providing industry leading energy risk management and trading software for wholesale users of electricity and gas. Previous roles include being the Chairman of Perth Energy, a vertically integrated electricity and gas retailer in Western Australia and a Non-Executive Director of Lumo Energy a nationwide energy retailer. Vaughan was also the Australian Managing Director for infrastructure fund manager HRL Morrison & Co and Infratil. Vaughan holds an MBA from IMD in Switzerland.
---
Related links