Board of Directors - Retail (EEQ)
Board of Directors - Retail (EEQ)
There are two sides to Ergon Energy – Retail and Network. Retail sells electricity to residential and business customers, while Network builds and maintains the electricity distribution network.
The Retail business is known as Ergon Energy Queensland Pty Ltd (EEQ) and following is the Board of Directors.
David Smales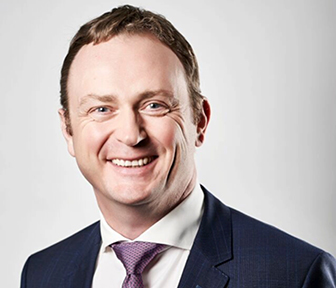 BEng(Hons) MBA FIEAust GAICD
Executive Director
First Appointed in October 2016
David began his career with the Central Electricity Generating Board in the United Kingdom and has more than 30 years' international experience in the energy industry. His experience covers technical, operational, corporate and senior executive roles, and leading businesses through transformational change. David is a Director of various subsidiary companies of Energy Queensland, including Chairman of both Energex Limited and Ergon Energy Corporation Limited. David also chairs Energy Queensland's Diversity and Inclusion Counsel. He holds a bachelor (honours) degree in mechanical and production engineering from Sheffield Hallam University (UK), a Masters of Business Administration from Warwick Business School (UK), is a fellow of Engineers Australia and also a graduate member of the Australian Institute of Company Directors. David is also a Board Director of Energy Networks Australia (ENA).
---
Peter Scott
DipBus BBus MPA MBA FCPA
Executive Director
First Appointed in October 2016
Peter Scott was appointed Chief Financial Officer (CFO) in November 2016 and is responsible for managing the financial aspects of the Energy Queensland Group of companies, in addition to the company secretariat and general counsel functions. Peter's portfolio also includes enterprise level information and reporting, strategic procurement, and the provision of property and corporate shared services. Peter is a Director of various subsidiary companies of the Energy Queensland Group. Prior to joining Energy Queensland, Peter was Energex's CFO for two years. Throughout his career he has gained extensive experience as a senior executive in both local government and government-owned corporations, including holding various CFO and Chief Executive roles. Peter's earlier career included a variety of banking and government/semi-government roles across regional Queensland.
---
Craig Chambers
BCom MEng DipSustDev MAICD
Executive Director
First Appointed in December 2016
Craig Chambers was appointed Executive General Manager Strategy, Portfolio and Innovation in December 2016. He is responsible for leading Energy Queensland's corporate strategy. His role also involves managing the Group's risk, compliance, regulation and pricing, as well as customer and stakeholder engagement and business innovation functions. Craig has over 20 years' experience in the electricity and gas industry in Australia, Asia and the USA. Most recently he was responsible for leading Australian power consulting practices, as part of their international operations. He has extensive experience in advising governments and industry on navigating change, in addition to delivering prominent utility scale thermal, hybrid, power network, storage, gas and renewable projects. Earlier in his career he co-founded and managed a vertically-integrated start-up distributed energy utility. Craig holds a Bachelor of Commerce, a Diploma in Sustainable Development and has also completed a Masters of Engineering. Craig is also a Director of the subsidiary companies of the Energy Queensland Group.
---
Related links