Ten million reasons to celebrate
Ten million reasons to celebrate
In November 2015, thanks to the generous support of Ergon Energy Retail customers we reached a major milestone of $10 million in donations for the Royal Flying Doctor Service (RFDS) Queensland.
How your donations help
Here are some stories of our partnership and how the donations of our customers help keep the Flying Doctor flying.
Dr Shelley Le Cong is RFDS Cairns Base's Manager for Aeromedical & Telehealth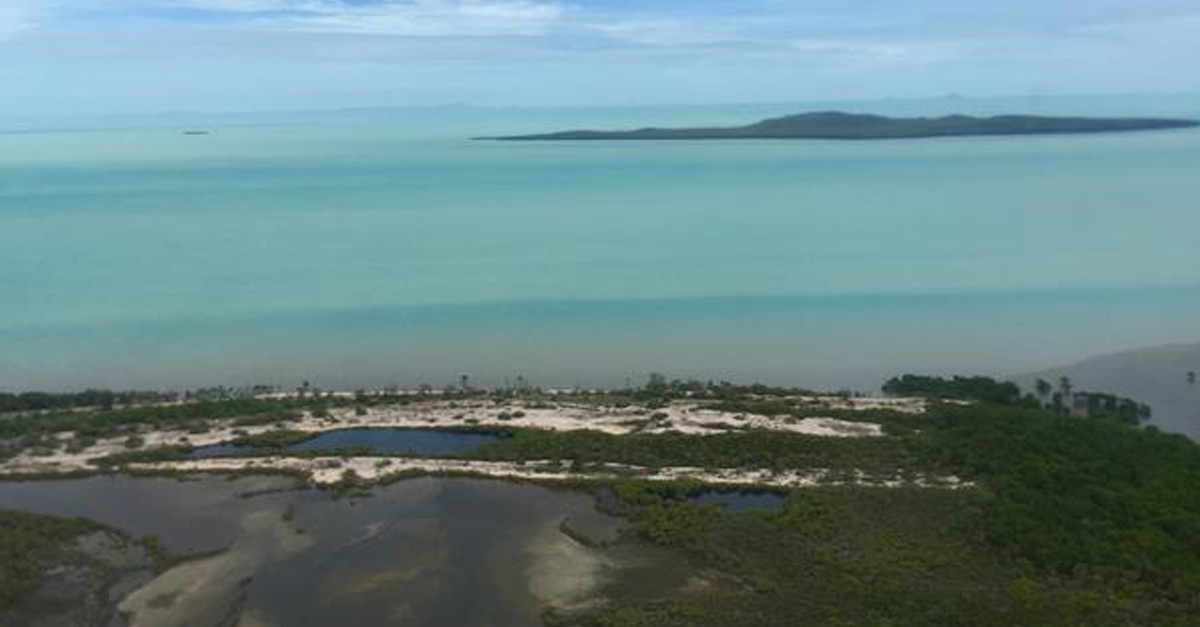 "I love that I'm in a job where people are grateful to see me as I can offer a full range of medicine as well as experience everything Australia has to offer as well." – Dr Shelley Le Cong, #RFDSQLD Doctor shares with us her extraordinary life at an RFDS doctor.
Dr Shelley Le Cong is a Cairns-based RFDS doctor celebrating 11 years of service in January 2016 and says "both my husband and I had backgrounds as Rural GP's and wanted to work with the Australian icon."
Shelley started her career with the RFDS in Mt Isa, where Cooee is based, and is now in Cairns promoting the RFDS to all, "Just because you live in the city doesn't mean you won't use the RFDS, we transport patients from one city hospital to another to make sure a pregnant mother-to-be is in a safe place".
"I see different medical conditions from Cape York to Longreach and most people are always happy to see us and grateful for the service they get, whether it be the primary health care clinic days or emergency retrieval. Working at a normal GP clinic doesn't provide me with an opportunity to visit remote cattle properties for a clinic or talk to cattle farm mums who are worried about their children."
Shelley is always grateful for any financial donations given to the RFDS, especially the donation scheme Ergon Energy Retail customers provide – "this purchases most of the equipment we need to keep the Flying Doctor flying and helps our remote community. The donation scheme Ergon Energy Retail runs is truly valuable."
In addition to our customer donations Shelley talks about the many outback people who host fundraising events for the RFDS, "Cattle properties run a cricket tournament for a weekend or rural rodeos and horse races often happen to raise money for RFDS which is fantastic and the FREE community days in Rockhampton and Townsville is a great way to thank some of those people for their generous donations".
Follow Shelley's amazing job via her Twitter account: http://ow.ly/Uv4kj
Carolyn Saffron is one of many volunteers in our community whom support the RFDS through a local Auxiliary committee.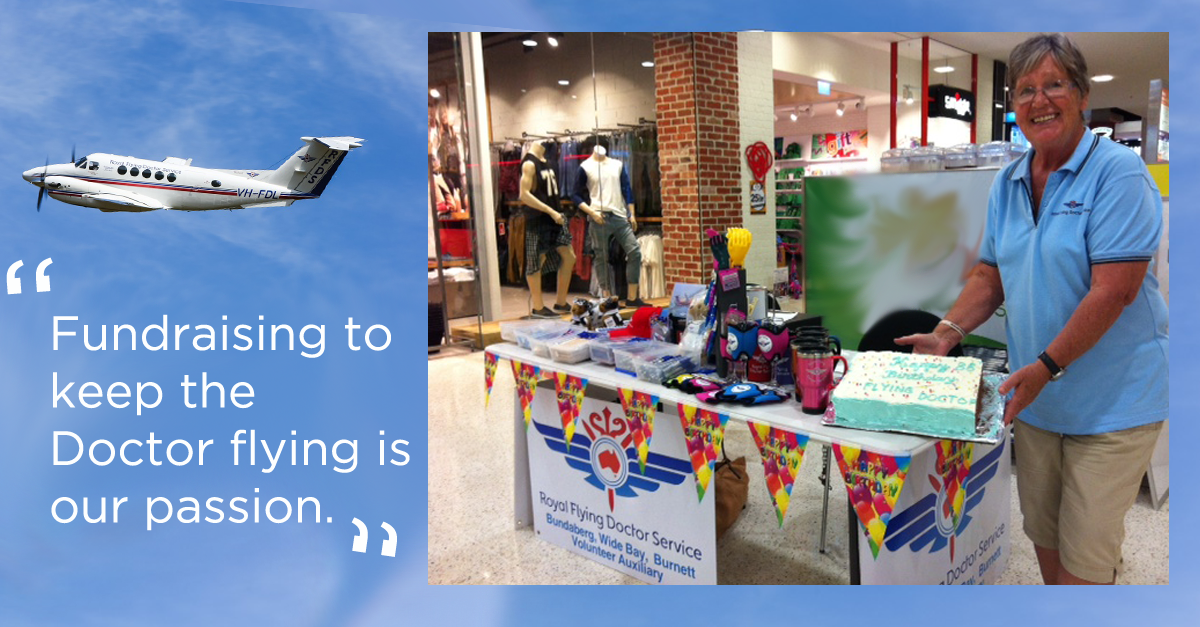 "We'd moved from Victoria in 2003 so when a work friend suggested I attend the local RFDS AGM with her in 2010 I jumped at the chance to find out what it was about. Coming from Victoria the only thing I knew about the Royal Flying Doctor was the old TV series!
I went to the meeting and my life changed forever. I walked out as the Auxiliary Treasurer and today I'm the very proud President of Bundaberg Auxiliary working with a group of wonderful, caring and thoughtful people.
Fundraising to keep the Doctor flying is our passion and to hear stories from grateful users of the service is heart-warming. Every day the RFDS comes into my thoughts and life and being part of this groups reminds me how lucky I am. I do it for the good of the people and when you see a healthy child running around after they needed the flying doctor you know you're doing something right."
There is a lot of 'fun' in fundraising, and people join the groups for many different reasons. RFDS have auxiliaries across the country, some of them operating for more than 80 years!
Carolyn is very keen to keep the local Bundy support going "new blood is always welcome so we can keep the flying doctor flying". If you're interested in supporting the RFDS go to: http://www.flyingdoctor.org.au/support-us/volunteer/
David Begg, one of our Rockhampton customer care representative signed up 245 customers from 821 calls in July this year to the Royal Flying Doctor Service Queensland (RFDS Qld) section partnership.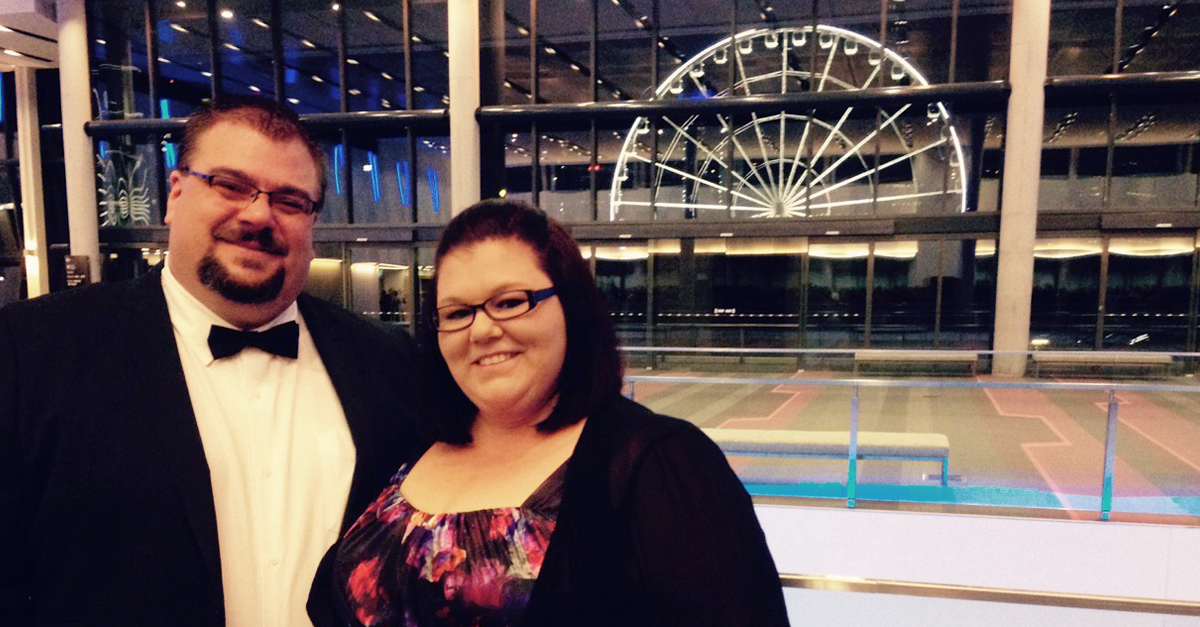 "The stories I have heard from our customers, who have had to use the service provided by the RFDS, or know someone who has had to use the service, their words are nothing but of praise" – David said.
He heard these stories of praise daily during an internal campaign to increase subscribers to the partnership donation scheme - "The stories showed me how relevant and close to home this service is needed. Having worked in remote and regional areas across Australia in the Hospitality Industry, I understand how important a service such as the RFDS is to our communities and without them, these areas would struggle with access to essential services. Talking to our customers about the RFDS and where the money they raise goes made me donate also as I knew every cent donated in our scheme is sent directly to the RFDS."
David said a lot of our customers are in regional areas and while some customers are struggling with their current bills, they still want to donate. "I work with customers to help manage their accounts into a better position and they'd share stories about the RFDS and why they donate up to $50 per quarter. So, THANK YOU to our customers for being so generous with their donations, and to Ergon Energy Retail for supporting a great service."