Partnership guidelines
Partnership guidelines
Every year we are involved with hundreds of partnership activities across Queensland, ranging from small school events and local environment projects, to community festivals and major education programs. We welcome partnership proposals, read on for how to apply.
Our partnership and community programs are aimed at forming mutually beneficial relationships with organisations and communities, not only through financial support, but also through contributing and transferring skills, expertise and knowledge.
We are committed to corporate social responsibility through understanding the issues that concern the communities in which we operate, and our role in addressing those issues.
Partnership policy
Our Partnership Policy guides decisions about partnerships, and has been developed with reference to the Queensland Government Sponsorship Policy.
The policy supports a strategic, whole-of-business approach to managing and leveraging partnerships to maximise benefits from our investments. The policy also ensures correct and transparent processes are used for the assessment, approval and management of partnership activities.
Key principles for partnership management
Our key principles for partnership management are:
Alignment with Queensland Government priorities and partnership framework
Alignment with our business operations and corporate vision
Appropriate acknowledgement of us
Appropriate activity that supports our corporate vision and brand position
Appropriate association with professional organisations/activities
Appropriate authorisation for our involvement in the activity
Ethical behaviour and fair dealing
Open and effective communication
Effective management and reporting
Value for money.
Partnerships should always support our overall corporate vision to be 'a world-class, customer-driven energy business'.
Consequently, any partnership activity must support our objectives to:
Maximise our profile to audiences
Provide customer satisfaction
Build shareholder value and returns
Be responsible to community needs
Provide value to the community
Reflect our business objectives.
Proposal guidelines
We carefully consider partnership proposals to ensure they meet our business and community goals and are within our partnership budget.
While logo exposure is considered a bonus, it is not the primary goal of a partnership. We expect that our partners will invest resources to work with us to deliver on the objectives set for the partnership, and to promote the partnership and our contribution to the activity.
These guidelines are a general guide only and should not be considered an offer or commitment by us.
Brand values
We support only those activities that reflect our brand values of being customer focussed, improving our network, placing safety first, being community minded, and looking after regional Queensland.
Partnership goals
Our partnership vision is to support community and business activities that deliver:
Lasting benefits to regional Queensland communities (with an emphasis on community enrichment and the environment)
Business development/growth opportunities
Support for the network and asset activities (particularly the environment and safety issues)
Long-term partnerships
Support to our network of employees.
Partnership benefits for us
A partnership should provide at least four of the following:
A natural link with one or more of our brand values
Focus on Queensland communities and benefits to those communities
Creative ideas for utilising the partnership to help differentiate our brand from other energy companies
Naming rights or major sponsor identification
Opportunities for our employees to be involved in the event/activity (beyond simply attending the event)
Opportunities for cross promotions and/or promotion of our products/services
Opportunities for key customer and business networking and/or contact with key members of the community
Programs that are conducted in a safe and environmentally responsible way.
What we will not consider
Funding for capital works
Individuals or representatives of sporting teams
Gambling, smoking, or consumption of other addictive substances
Promotion of particular religious group or political party.
How to apply
All partnership proposals must be submitted in writing, either online, or by email or post.
Please note: Applications should be submitted as far in advance of the event/activity as possible, preferably at least six months.
Online applications
Online applications are preferred and can be submitted via our online partnership application form.
Email or post applications
Applications submitted by email or post are accepted. See the contact details in the Enquiries section below.
What to include
Applications must include:
Details and objectives of the activity, event or program
Details of the synergy with our corporate priorities and how flexible the elements of the activity are to address our requirements
A list of key benefits to the community
A list of partnership options and the benefits available for each level, including how they relate to us
Target audience details (including audience reach) and any other research to support the activity
List of other partners/sponsors and key parties involved who have committed to the activity
A timeline, including important deadlines (particularly marketing deadlines) and calendar of events
Credentials of your company and key contacts
Method of evaluating the success of the partnership against its objectives (eg research, surveys, etc).
Our review process
Each partnership proposal is reviewed by our Partnership Committee and evaluated against detailed criteria, including:
How well it meets our partnership goals
The target audiences reached
The benefits of the partnership to us and the community or business sector
The number of other partners involved in the activity
Our current and ongoing commitments
Assessment of suitability, feasibility, and resources required (human and monetary)
The post-event evaluation process.
Please Note: Proposals over $20,000 require Chief Executive and/or Board approval.
Applicants will be notified of the status of their proposal within 4 weeks of the proposal being received, and will also receive written confirmation of the status of the proposal.
Successful proposals
If a partnership proposal is successful:
We may request confirmation that the event has the necessary insurance (including public liability insurance) as required
We require that a contact person within the partnering organisation be nominated to manage our partnership and be a contact point for our representatives
Post-event evaluation reports are required from the organiser for agreements over $1000 only, to determine that objectives of the partnership were met
All materials produced relating to the event that include our name or logo require our prior approval (eg brochures, media releases, website, advertising, etc).
Enquiries
General enquiries can be emailed or posted directly to your local Corporate Communications Manager as listed below. Refer to the map to identify your region.
If you prefer to submit your partnership proposal via email or post:
Proposals under $5,000 can be emailed or posted directly to your local Corporate Communications Manager. See details below
Proposals over $5,000 can be emailed or posted directly to the Community Partnerships Unit. See details below
Proposals from outside our network area can also be emailed or posted directly to the Community Partnerships Unit.
Alternatively, submit an online partnership application form and it will be automatically directed to the correct place.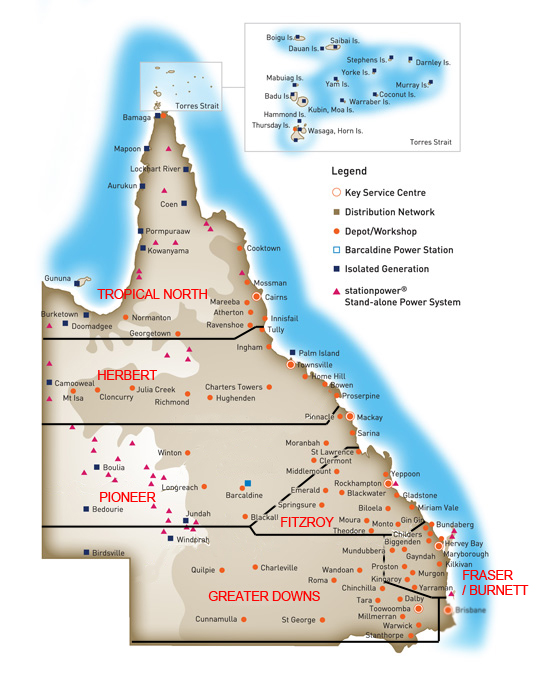 Related links