Diversity
Diversity
As part of our commitment to being a preferred employer, Ergon Energy has a number of diversity programs. We recognise and value the unique contribution people make through their different skills, experiences and perspectives.
Our guiding principles
Principle 1
We are committed to attracting and recruiting a workforce that is representative of our customer base and Queensland's population through increasing the diversity of the applicant pool and creating a recruitment strategy that is attractive to applicants from under-represented groups. We do this by:
Ensuring our recruitment and selection processes do not discriminate or present unnecessary barriers to particular groups
Creating employment opportunities to support under-represented groups.
Principle 2
We're committed to retaining a workforce that is representative of our customer base and Queensland's population by creating an authentic, inclusive culture which supports employees and includes flexible work choices. We do this by providing:
Flexible work choices that help people to manage their personal circumstances
Support programs, such as mentor schemes and networks, for under-represented groups
An inclusive culture and educating our employees about the values of professionalism, integrity, respect, innovation, and teamwork, and the behaviours we do not tolerate.
Principle 3
Given the large number of employees who are due to retire in coming years, we are committed to creating exit strategies that provide flexibility and knowledge transfer and which support employees in making the transition to retirement. We do this by:
Providing career-transitioning for mature-age employees and career paths and development opportunities for the next generations
Implementing flexible work arrangements to assist in retaining the skills and experience of our employees.
Principle 4
We are committed to improving our Corporate Social Responsibility through regional community involvement and support. We do this by:
Incorporating diversity into our business practices to improve the quality of life for our employees and their families, communities and society at large
Developing and maintaining strong working relationships with key stakeholders and service providers
Partnering with like-minded organisations to develop pre-employment training, mentoring and coaching for under-represented groups.
The above principles are supported by our Diversity Policy (PDF 44.0 kb).
Diversity in action
These are just a few examples of how we have put these principles into practice:
Ergon Energy has a comprehensive Apprenticeship program tailored to attract and support Indigenous Australians
We also have a targeted program to attract, support and encourage women to consider middle and senior management roles
We have women working in a range of non-traditional roles (such as Apprentice, Technical Trainiee and Engineering roles) and have implemented programs to support career paths and development opportunities for women seeking work in these areas
Our workforce reflects a range of ages. We provide flexible work options to support the broad range of life circumstances. We welcome the experience that mature-age workers bring and offer graduate/entry-level programs to support those starting out in the workforce
Regardless of culture or background, we welcome candidates who meet our job requirements and as a result have filled roles with people from overseas who speak English as a second language.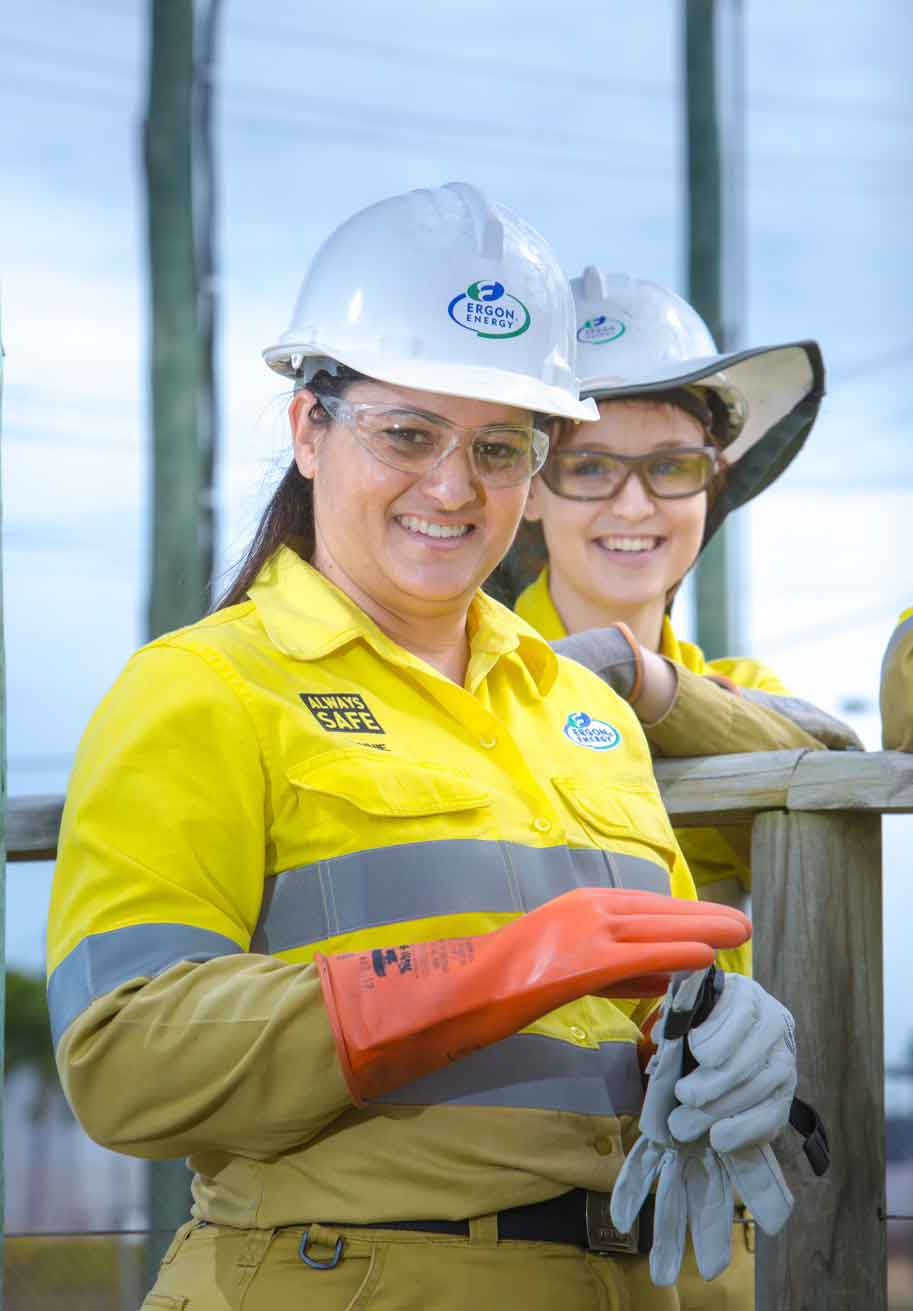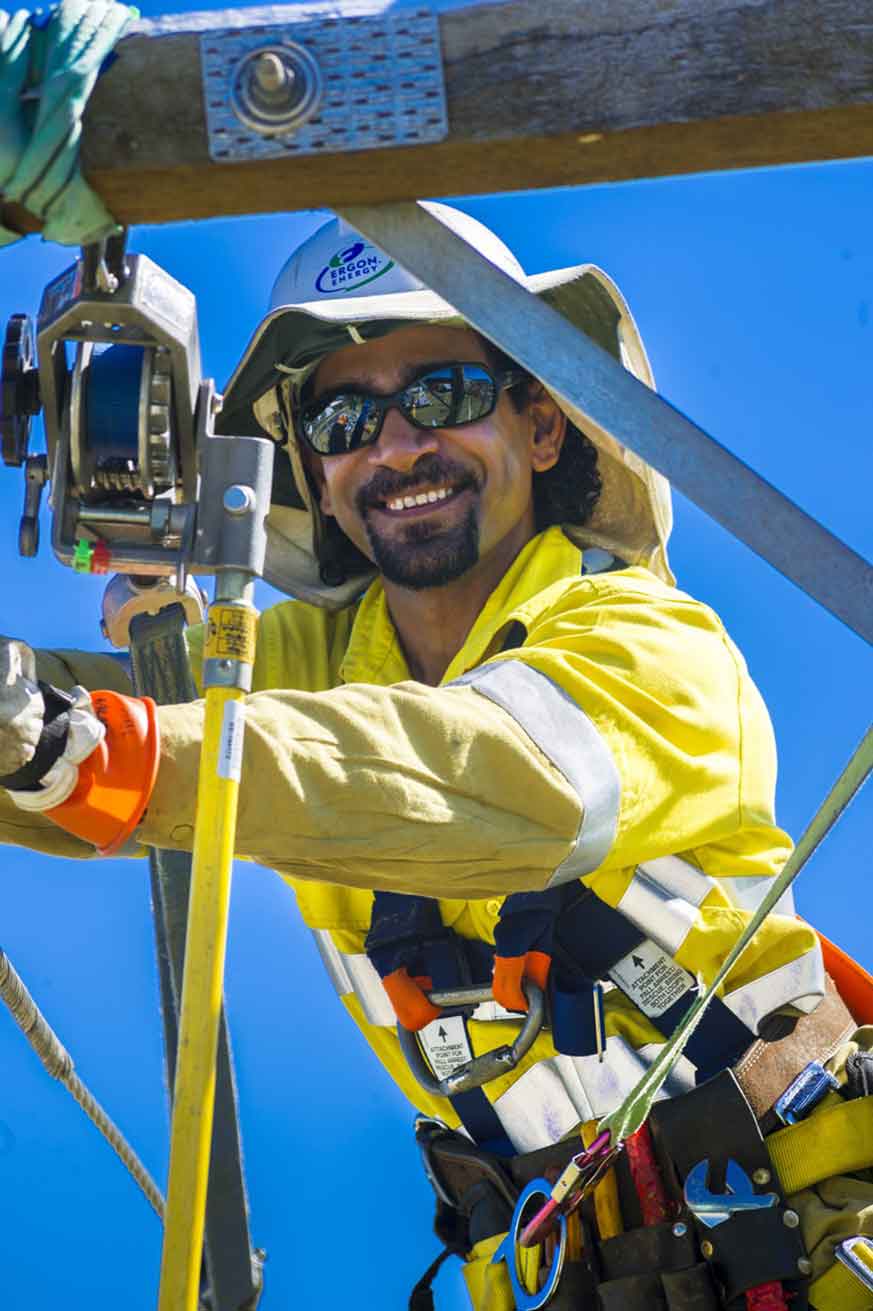 Related links